Testimonials
I can always count on you. You always ensure a service person comes to my home as soon as humanly possible. A special thanks for having a window unit brought out immediately upon your arrival and setting it in place. You were a "lifesaver."
August is a month of transitions. Your household may be transitioning into a new school year, from summer to fall activities or from hot weather to milder temperatures - hopefully! Use this time of transition to mark a few of these items off of your home checklist:
Tidy Your Mudroom or Drop Zone: Especially if you have kids in the house, take this opportunity to get a busy entryway under control. Clear the clutter, clean rugs and floors, wipe down shelving and put back only the essentials.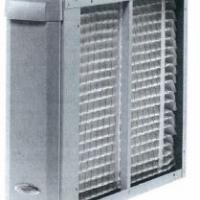 Knowing that you want to keep your family and employees breathing the best, safest air possible, we are on Part 2 of indoor air quality solutions. Last week, we talked about changing the air filter, vacuuming regularly, and proper ventilation. You can read that post
here
. Keep reading for more tips to clean up your air!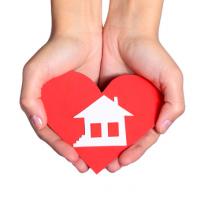 Are you concerned about the indoor air quality in your home or business? In today's world, we are spending more and more time indoors which means health risks due to indoor air pollution are on the rise. We know you want to keep your family and employees breathing the best, safest air possible, so we have some practical tips to help you do just that!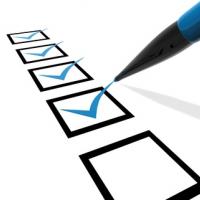 In our last
blog
, we learned that one of the benefits of a smart thermostat is the ability to control air conditioning settings remotely. For example if you are away on vacation, you can monitor the temperature and energy consumption of your home in real time and adjust accordingly all from the comfort of your hotel room. But what if you don't have a smart thermostat? How do you manage and set your thermostat while you are away? Do you just turn it off?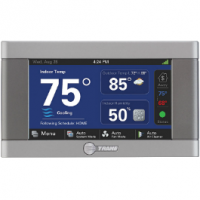 First let's discuss the difference between a smart thermostat and programmable thermostat. Most households have a programmable thermostat, which lets you set the temperature and have the thermostat change it based on preset temperatures for different times of day. In addition to this, smart thermostats learn from your behaviors, allow you to control the climate in your home remotely, show you energy consumption in real-time, and can even adjust themselves based on conditions like humidity or an oven being turned on.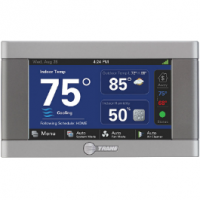 Has your air conditioner been working overtime lately? In
Part 1
of this series we discussed some reasons this may be happening, such as the size of your unit, a faulty thermostat or a lack of proper insulation. We also listed some ways to tell how much is too much activity for current temperatures. Here are a few more items to check out if feel like your air conditioner is constantly running.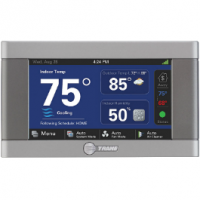 As the temperatures outside are heating up, you will definitely notice an increase in the amount of time your air conditioner is running. But how much is too much? When it's hotter outside, it's normal for a central air conditioner to run without cycling on and off as often. It becomes a problem if it literally never stops, it never reaches the desired temperature, or if your bills are much higher than normal for a similar time period. If that's you, here are few things that could be causing your air conditioner to run constantly.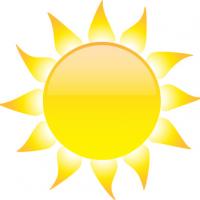 We know, it's hot outside! This may not just be a hot summer, it may be a hot, hot summer. So let's get you set with some fun ideas to beat the heat:
Visit a Library - Many libraries have summer reading programs that encourage young readers with rewards and prizes. Several also offer exciting events during the summer to correspond with the program. Sign up with a local library, or two or three!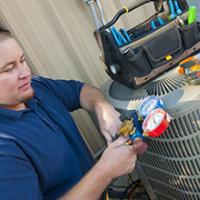 Heating, Ventilation and Air Conditioning (HVAC) units can be costly to repair and even more expensive to replace. So today we share some tips that will hopefully extend your HVAC unit beyond the average lifespan.
Air Flow: HVAC units need room to breathe. Keep the area around the unit free of storage and clutter. Remove debris such as leaves, pollen, and twigs from the top and sides of outdoor air-conditioning units and heat pumps. Also, keeping the unit and the vents free of dust will keep the unit cooler and clog-free.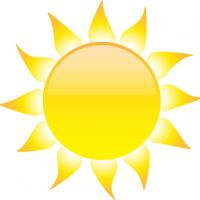 It feels like summer time! That means swimming pools, barbeques, beach trips and of course hot summer days ahead. Keep reading for some great tips to help keep your home cool this summer.
Ceiling Fans: One important thing to remember is that ceiling fans cool people by creating a wind chill effect. Ceiling fans do not cool empty rooms so be sure to turn it off when you leave the room. Keep your ceiling fan running in a counter clockwise direction during the summer months.
Pages