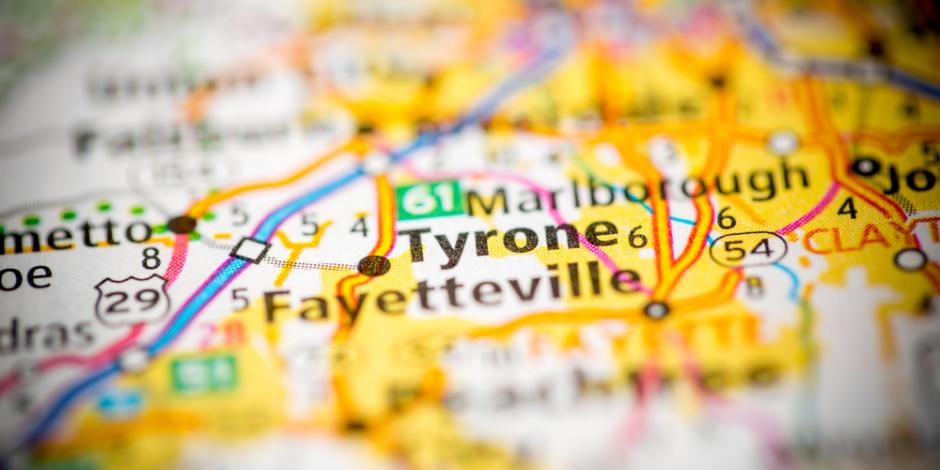 As the story goes, the town of Tyrone was named after Irish immigrants who realized it was similar to their home in County Tyrone, Ireland. Though the two may have some similarities, the hot and muggy summers here in Georgia are definitely not one of them—County Tyrone reaches a peak high temperature of only 67ºF, compared to a standard high temp of 90ºF here in Tyrone, GA!
At Anchor Heating and Air, we understand the unique challenges that come with keeping your Tyrone home cool in the summertime and cozy-warm in the winter, because we've been helping homeowners with their home comfort needs for nearly five decades! If you are looking for the trusted heating and air conditioning repair, maintenance, and installation contractor in Tyrone, you've come to the right place.
Proper Maintenance, Repair, and Installation
It may seem like a hard balance to strike: keeping your home comfortable throughout all four seasons without blowing your entire monthly budget on your heating and cooling bills. However, when you trust the whole-home experts at Anchor, you can rest easy knowing we know exactly how to get your furnace and air conditioner operating in peak condition, all year long. 
The key? Proper equipment sizing, and regular maintenance. With the right equipment operating efficiently, you can experience a number of benefits when it comes to your home comfort, like:
Even indoor temperatures

Reduced heating and cooling costs

A smaller carbon footprint 

Fewer furnace and AC breakdowns
The Importance of Equipment Sizing
Improperly sized equipment can increase your chances of higher energy costs, and it can also increase your risk of experiencing multiple heating and cooling breakdowns. A furnace that is too big will short cycle, on and off again, wasting energy. A furnace that is too small will continually run, increasing your heating bills and causing unnecessary wear and tear. Anchor will make sure all of your equipment is sized correctly for the square footage of your home, and your particular home comfort needs. 
We can also recommend a furnace or AC replacement option that will give you increased control over your home comfort while using less energy, or a heat pump and ductless mini split that can supplement your current system with versatile heating and cooling in one single system!
Need a seasonal tune-up for your furnace or central air conditioning system? Schedule a maintenance call, or enroll in our EZ-Pay Program for less than $20 a month.
Tyrone's Trusted HVAC Contractor
At Anchor, being the local experts in furnace and air conditioner repair, maintenance, and installation is just the beginning of what makes us different from other HVAC contractors. We are committed to the absolute best customer experience and service. Our friendly staff is dedicated to safely and professionally taking care of your home comfort needs, quickly and correctly. Reach out to our team of HVAC experts today, and let us find a whole home comfort solution for you and your family.
Looking for a heating and cooling expert to get your Tyrone home comfort under control? Call Anchor at (770) 942-2873 or contact us today.
Looking for the local experts in heating and cooling?
You've come to the right place.
Primary Services We Provide: