Keep your home cool and comfortable.
Schedule AC maintenance and repair today! 
Testimonials
Thank you for explaining the different types of filters to us. We feel good about our decision, and we know we will breathe better from now on.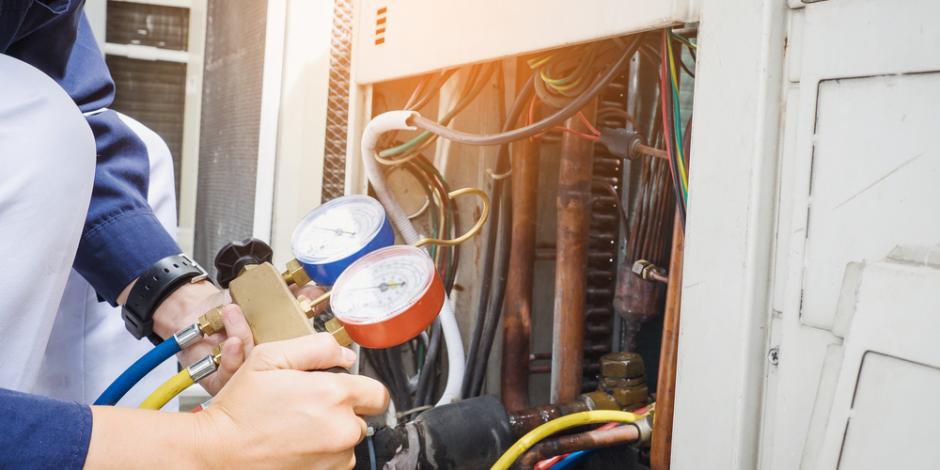 In order to operate efficiently and help you stay cool in the hot, humid Atlanta weather, your air conditioning system needs to be maintained regularly. Many homeowners believe that, once their Trane air conditioner is installed, it will continue to run flawlessly indefinitely, but unfortunately, this isn't the case. 
All AC systems will wear out and need to be replaced eventually. But with proper care from the expert team at Anchor Heating & Air Conditioning, your AC will keep you cool for many years to come.
AC Tune-Ups and Maintenance Help You Save 
When left unchecked for too long, your cooling system can start to break down, and expensive repairs may be needed to fix it, adding to the stress of dealing with a hot, sticky, and uncomfortable home. With preventative HVAC maintenance, you can save money on energy costs and emergency repairs by ensuring your AC is running efficiently and effectively. Plus, you'll have peace of mind knowing that your AC is powerful enough to keep you comfortable during the hottest Atlanta summers. So if you're wondering "Is AC maintenance worth it?", the answer is a resounding yes!
Anchor Heating & Air Conditioning makes it easy to get the AC tune-ups you need with our EZ-Pay Program. It costs less than $20 a month to join and members get awesome perks, including: 
Two maintenance visits a year, one at the start of each peak season 

Access to emergency AC repair services, 24/7 

A 10% discount on AC repairs

Priority scheduling for HVAC services 
During your maintenance visits, our specially trained team will work through a thorough list related to your cooling system, addressing each item to get your air conditioner in top shape. Following maintenance, you'll receive a status report on your AC. We'll also keep a record of everything we do, helping you track how your equipment and our service are doing.
AC Repair Near You 
Whether you're dealing with a cooling system that has shut down entirely, or you've noticed some concerning signs, like weak airflow, strange noises, and condensation on your system, the HVAC techs at Anchor can help. 
Our team is highly experienced in repairing all kinds of AC systems, and we can get your air conditioner back up and running fast. If your current system is too far gone, we'll recommend the right replacement for your needs. As an authorized Trane dealer, we have access to some of the highest-performing energy-efficient air conditioners on the market. By addressing repairs quickly and keeping your AC tuned-up, you'll enjoy: 
Better energy efficiency 

Possible energy savings 

More comfortable indoor temperatures 

Lower humidity levels 

Better indoor air quality 

Fewer breakdowns and emergency repairs 
Schedule Air Conditioning Service with the Pros at Anchor Heating & Air Conditioning 
Anchor Heating & Air Conditioning, a family-owned and operated company, has been working to provide unparalleled air conditioner maintenance and repair in the Atlanta, Georgia area since 1971. We can help you stay cool and comfortable at home, regardless of how hot and humid the weather gets outside. 
Wondering who to call for AC maintenance and repair? Turn to the HVAC company local homeowners trust. Call (770) 942-2873 or contact us here to schedule an appointment.