Ready for the next step in cooling power? 
Upgrade to a Trane AC and improve home comfort today. 
Testimonials
I just want you to know how impressed we are with your salesman, your crew, and your technician. We were pleasantly surprised by the whole experience. Thank you!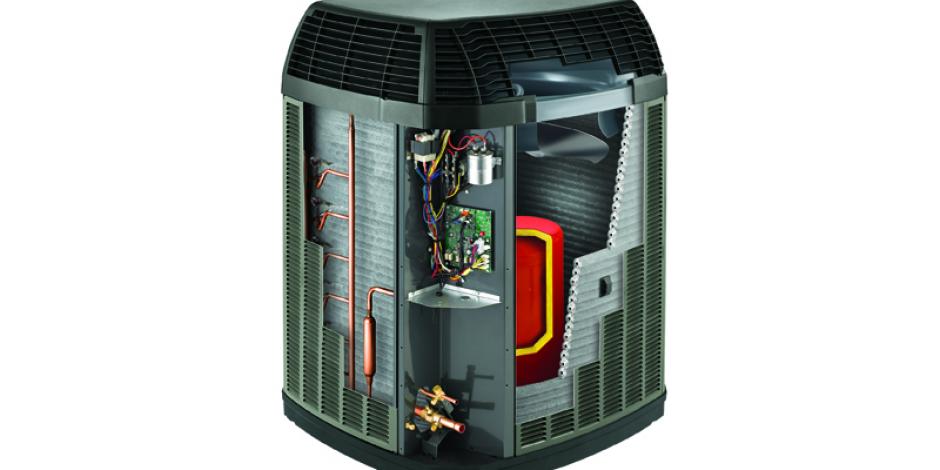 Feeling hot and uncomfortable at home during the summer can be a thing of the past. A new Trane air conditioner will help resolve problems with home comfort during the hot months and can even reduce your home cooling costs.
Energy Efficient Trane Air Conditioners
If your home doesn't have central air conditioning or if your existing system is over ten years old, you should consider installing a new unit. New energy efficient air conditioners are designed to use less energy than ever before. This allows you to keep your home cool and comfortable while keeping a handle over your monthly cooling bills.
Air conditioners have a Seasonal Energy Efficiency Ratio (SEER) rating to determine their energy efficiency. Trane air conditioners have up to a 22 SEER rating, some of the most efficient models available. With a high-efficiency air conditioner, you'll be able to keep your home cool without having to spend a fortune.
Why Choose a Trane Air Conditioner?
On top of offering exceptional energy efficiency, Trane air conditioners provide a multitude of further benefits. Each new air conditioner from Trane comes with an industry best ten-year warranty. These units are simple to maintain and with appropriate care, will keep you and your home comfortable for many years.
In addition to energy efficiency and a long warranty, Trane air conditioners provide superior dehumidification. This will allow you to be even more comfortable, without feeling hot and sticky during the hot Georgia weather.
Atlanta Area Trane Air Conditioner Installers
If you're tired of spending enormous amounts on your cooling bills while still feeling uncomfortable, Anchor Heating & Air Conditioning can help. Our expert team can install a new, energy efficient Trane air conditioner for your home. Not only will your home be cool, comfortable and less humid, but you'll also save on your monthly energy costs.
Stay cool and comfortable at home with a new air conditioner from Trane. 
Contact us
 to learn more or schedule an appointment today!