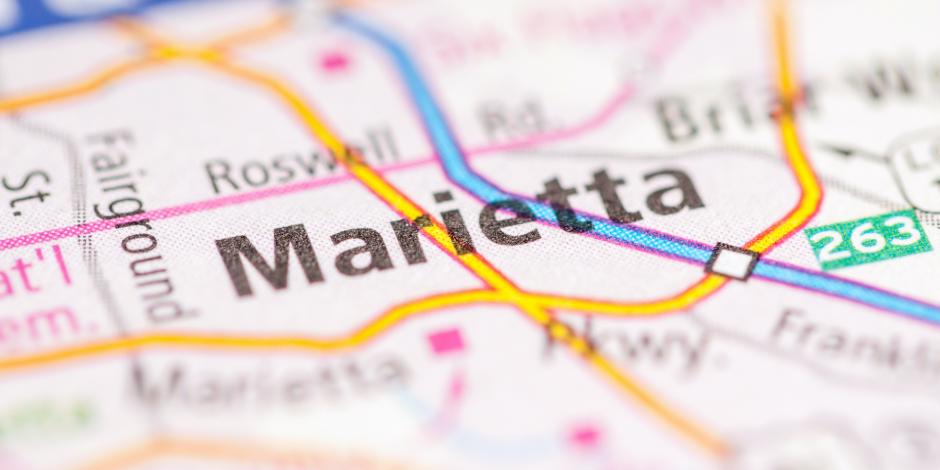 The HVAC Contractor Marietta, GA Homeowners Trust
Isn't life in Marietta, GA a peach? One day you'll be catching a concert or indie film at the Strand Theatre, and the next you're heading over to the farmer's market or taking the kids to Six Flags. Maybe you're even having the neighbors over to catch a Braves or Dawgs game on TV!
The outdoor weather in Georgia is great... when you're outside! But that doesn't mean you want it to follow you into your home. Marietta homeowners want to know that when they step inside their home after a long day at work or a weekend day out on the town that they'll be greeted with complete home comfort—and that means a high functioning heating and cooling system.
Anchor Heating & Air, Marietta's go-to company for furnaces, air conditioners, and heat pumps, can help—find out more about our qualifications and history in Cobb County.
Marietta, GA Heating & Cooling Installation, Maintenance & Repair
Regardless of what kind of house you live in, your heating and cooling goals are likely the same: keep comfort high and costs low!
But this can be accomplished in a number of different ways. For some homes, their HVAC systems are relatively new and in good shape. In this case, the best way to continue to get top performance and keep costs down is with regular maintenance calls! Seasonal tune-ups can ensure that your Marietta home's heating and cooling is running efficiently and at low risk for expensive emergency repairs.
But if you do need cooling or heating repair, Anchor can handle that as well! We know the importance of quick, quality service, so when you schedule HVAC repair, you can feel confident that we'll be sending out an expert technician that we'd trust with our own homes and equipment.
Finally, if your furnace or air conditioner is just too old or broken down, we'll be able to recommend a replacement heating or cooling system that will improve your home and lower your energy costs. By scheduling air conditioner or heating installation services, you can:
Lower your monthly utility bills

Improve your whole home comfort

Increase the quality of your indoor air
Keep Your Home Comfortable All Year with Anchor Heating & Air
Your Marietta, GA home deserves the best in heating and cooling equipment and service, and Anchor delivers. Whether you need air conditioner repair to get you through the summer months or are looking to upgrade your entire aging HVAC system with ultra efficient electric heat pumps for year-long comfort, reach out to the company that's been helping Georgia homeowners with their home comfort issues for nearly 50 years.
Anchor can make a difference in your Marietta home. Call (770) 942-2873 or contact us today for fast, quality HVAC services.
Is your Marietta, GA home comfortable enough?
Call Anchor and make HVAC changes today!