Customize your home comfort.
Learn more about mini-split installation for your home.
Testimonials
Thank you for explaining the different types of filters to us. We feel good about our decision, and we know we will breathe better from now on.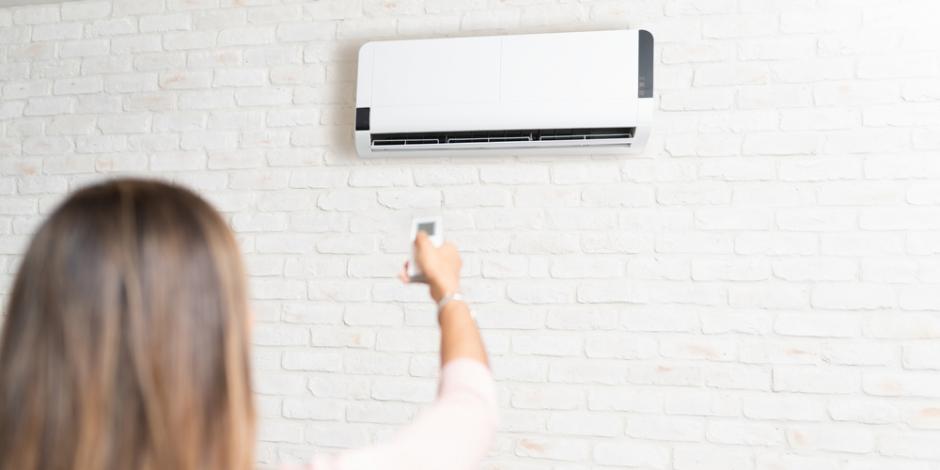 Frustrated with your heating and cooling system and looking for an alternative that offers flexibility and energy savings? Ductless mini-split heat pumps deliver home comfort exactly where you need it, without the need for expensive new ductwork. Anchor Heating & Air Conditioning can help upgrade your Metro Atlanta area home with mini-split installation.
No need for ductwork

High efficiency all-electric operation

Lower your energy costs

All-in-one heating and cooling

Perfect for bonus rooms, finished basements, or glassed-in porches

Customizable comfort solutions
What is a Mini-Split Heat Pump?
Mini-splits are a type of ductless heat pump. They're an all-electric HVAC system, and many units offer both cooling and heating settings that allow you to operate them year-round in your home. Heat pumps are incredibly efficient, and can transfer several times more energy than they consume. By contrast, a high-efficiency furnace is only about 90-95% efficient.
Mini-splits don't require ductwork—instead, the indoor component (called an air handler) is installed directly in the room or space you're looking to condition. This gives you a number of different options and ways you and your family can benefit.
Industry Leading Mini-Splits from Mitsubishi Electric and Trane
Anchor installs ductless mini-split heat pumps manufactured by Mitsubishi Electric and Trane. This joint partnership brings two renowned HVAC companies together for the best in comfort and energy efficiency. With variable speed inverter technology, these heating and cooling systems adjust fan speed during operation to keep up with your comfort settings while maximizing your energy savings. Mitsubishi Electric Trane mini-splits are designed for long-lasting performance, and they can muscle through every kind of Georgia weather, as they are engineering to continue operating in temperatures as low as -13° F!
Is Mini-Split Installation Right for Your Home?
If you're wondering whether it makes sense to upgrade your Atlanta, Peachtree City, or Douglasville home with mini-split installation, you should know that upgrading to mini-splits doesn't mean you have to throw out your existing furnace or central AC (in fact, most don't!). If any of the following scenarios describe you or your home, you could be a great candidate for an HVAC update.
"There's a particular room in my house that's too hot in the summer or cold in the winter."
One of the biggest benefits of mini-splits is that they can be used to target specific areas of your home. If your central ductwork system has trouble reaching every room in your house, adding a mini-split there can be much more affordable than an expensive ductwork overhaul.
"I have a glassed-in porch, bonus room, or finished basement that I'd like to condition."
Many homes in the Atlanta area have rooms or areas that weren't considered living spaces until recently. Maybe you've recently renovated your unfinished attic space or basement and turned it into a living area, but there's no duct access. Maybe you've been spending more time on your glassed-in porch and would like to use it more in the off seasons. In both cases, mini-split installation can make a huge difference!
"I'd like to sleep at 60 degrees but I don't want to waste money cooling my entire house."
Putting mini-splits in particular rooms can create "zoned" heating and cooling throughout your house, allowing you to adjust the temperatures in specific areas without massive energy bill spikes.
"I'm buying a brand new house and am looking for an energy-efficient, customizable HVAC system."
Mini-splits can be installed throughout your home as well! This might make the most sense for a family moving into a brand new house, where there isn't an existing ducted HVAC system already in place. Having your home heated and cooled by mini-splits gives you completely control over your home comfort and you'll be saving lots of money with energy efficient operation.
Call Anchor Heating & Air Conditioning for Quality HVAC Installation
At Anchor, we're here to help you find the perfect heating and cooling system for your home. We'll work within your budget and take the time to listen carefully and understand what it is you're looking for with an HVAC upgrade to find you the unit that will get the job done right.
Our certified, trained installation professionals will work carefully to ensure your new mini-splits are installed to deliver year after year of comfort and energy savings. See what your neighbors say about working with Anchor, and reach out to our team to get started!



Learn more about mini-split installation for your Georgia home. Call (770) 942-2873 or contact us today to talk to the heating and cooling experts at Anchor.