Testimonials
Thank you for explaining the different types of filters to us. We feel good about our decision, and we know we will breathe better from now on.
Energy Star recommends checking your HVAC filter every month, especially during heavy use months (winter and summer). If the filter looks dirty after a month, change it. At a minimum, change the filter every 3 months.
Why so often? And what are the benefits? We are glad you asked!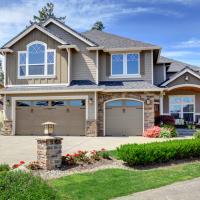 Home renovations can be exciting, but they can also create a mess for your home heating and cooling system. There are steps you can take to minimize the dirt and protect your HVAC system during renovation.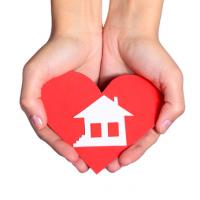 With Valentine's Day approaching, we are all getting ready to show love to those who are always there for us, who never let us down and who can always make us feel better after a long, hard day. Sound familiar? Of course, those are all the qualities of your HVAC system! Let's talk about all the reasons to LOVE your HVAC system this holiday. After all, it is the heart of your home. Indoor Air Quality With a quality HVAC system, air pollutants are removed from the air and replaced with clean air.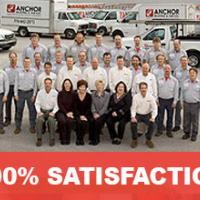 Take the hassle out of scheduling your furnace & AC maintenance with a service plan from Atlanta's trust home comfort experts at Anchor Heating & Air Co. Our service plans ensure your home stays comfortable and energy efficient in Peachtree City, Newnan, Dallas, Acworth, Marietta, College Park, & Buckhead, GA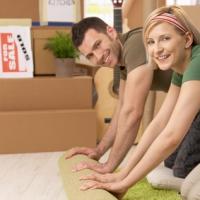 The real estate market in West Georgia and surrounding areas has been on a steady incline, which may have you considering a move. If you are in the market, we have some considerations for you regarding the HVAC system of the house you are either planning to sell or planning to buy.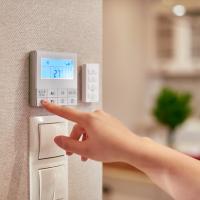 The thermostat in your Atlanta area home can be easily overlooked - but don't fall victim to these thermostat myths! Learn how to best utilize your thermostat from the home comfort pros at Anchor Heating & Air Co. serving the needs of Peachtree City, Newnan, Dallas, Acworth, Marietta, College Park, & Buckhead, GA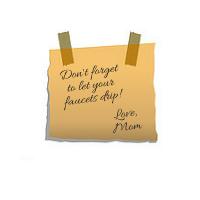 Every time the temperatures drop, mom always says, "Don't forget to let your faucets drip!" Is your mother right about this frozen pipe prevention tip? Of course she is! Read on for an explanation of why she is correct and more tips to prevent potential house damage during these cold, winter nights: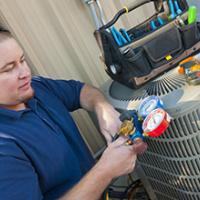 Are ductwork noises keeping you up at night or annoying you during the daytime? The noise coming from your ducts may be a minor annoyance or may indicate a major problem. Here are 4 common noises you may hear from your ductwork and what they could mean:
Popping and Banging: The most common noises that come from your ducts. This type of noise is usually created by the movement of the duct walls due to either a temperature or pressure change.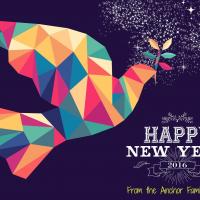 Wishing you and your families a safe and Happy New Year from Anchor Heating Air!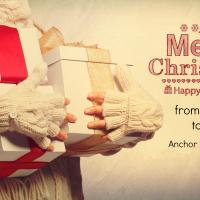 Pages