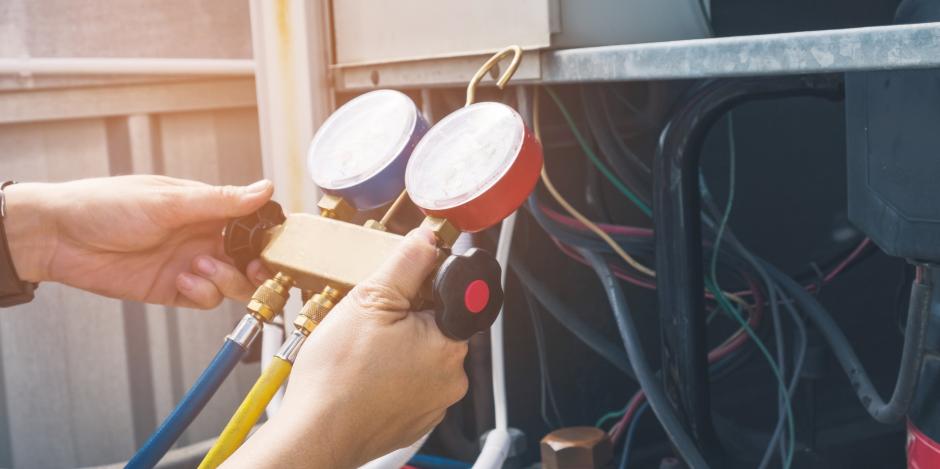 Imagine buying a new car and planning to get 200,000 miles or more out of it. Now, picture yourself trying to do that without any oil changes, tire replacements, or tune-ups. It would be impossible, right?
That scenario may sound absurd, but homeowners do this all the time with their heating and air conditioning equipment. If you're wondering, "Is HVAC maintenance necessary?" — the answer is clear. Just like your car, your HVAC equipment needs regular care in order to run at its best. That's where a maintenance plan from Anchor Heating & Air Co. comes in.
Why Does My HVAC System Need Maintenance?
Furnaces, air conditioners, and heat pumps are all complex units with a lot of moving parts. If just one small part malfunctions, you could have a major HVAC issue on your hands — and that means indoor discomfort, costly repairs, and more.
HVAC maintenance prevents problems before they start. With regular Atlanta HVAC tune-ups for your heating and cooling equipment each year, a technician will check over your systems to help:
Keep equipment running smoothly

Catch small issues before they escalate

Prevent costly repairs & replacements

Extend the life of your equipment

Increase efficiency & conserve energy

Lower your monthly utility bills
How a Maintenance Plan Works
We get it — scheduling heating or AC maintenance isn't always at the forefront of your mind. Fortunately with a maintenance plan, you never need to remind yourself to schedule maintenance again, and when you find a local company you can trust when it comes to HVAC services, you'll never need to go searching for "HVAC near me" again.
If you're wondering what is done during HVAC maintenance plan calls — it's simple! For a low monthly cost, you get two annual maintenance visits (one for your heating system and one for your cooling system) — not to mention the peace of mind that you're reducing your risk of an HVAC system breakdown.
A maintenance plan also gives you access to other perks — like discounts on repairs and priority service. Simply put, signing up for regular maintenance services is the easiest way to save money while keeping your home more comfortable.
Join Anchor's EZ-Pay Program for Simple Maintenance
If you're a homeowner in the Douglasville, GA area, you're in luck — you have a trusted heating and air conditioning specialist right in your backyard. Anchor Heating & Air offers expert maintenance for heating and cooling equipment and top quality customer service, and our EZ-Pay Program makes maintenance easy.
As a member of the Anchor EZ-Pay Program, you can get the following benefits for less than $20 a month:
2 included annual maintenance visits (one in the spring, one in the fall)

10% discount on repairs

10% discount on upgrades

24 hour emergency service
Plus, you'll reap the many benefits of regular HVAC maintenance. Perhaps the best thing about this program is the money you'll save in the long run. You get not only two annual tune-ups for a great price but also protection from pricey repairs and premature equipment replacement.
Want to save money on heating and cooling costs while making your home more comfortable? Sign up for a maintenance plan. Call (770) 942-2873 or contact us learn more about the perks and benefits!
Prevent heating and cooling issues before they start.
Discover the benefits of HVAC maintenance.