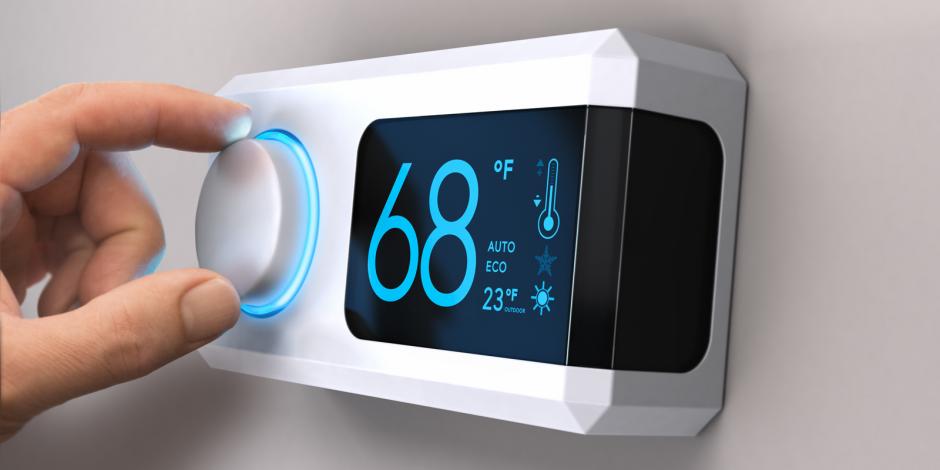 Ah, summer. It's the season where setting aside time to unwind is not only acceptable, but encouraged, and for many, this means basking in the AC while outside temperatures rise into the 90s and even higher. At least a handful of people will find their plans for relaxing in their cool, conditioned living rooms falling through this summer thanks to AC breakdown. It's a veritable horror story, and if it occurs during a heatwave, the results can be dangerous.
Maybe you woke up this morning to find out that your air conditioner just won't turn on— if not, maybe this fate looms right around the corner. Here are just a few reasons why an AC may be unresponsive, all of which point to the need for service.
Problem #1: Your Thermostat Needs Adjusting
This may seem like an obvious cause for the issue at hand, but it's something that often goes overlooked. In combined systems, thermostats that are set to "heat" will never allow an AC to properly cool the home. Be sure that yours is set to "cool," and if so, turn the temperature down 5-10 degrees to see if your unit will click on. If not, it's time to look elsewhere.
Problem #2: Power Surge
It's no secret that air conditioners can use up quite a bit of power on a monthly basis, and power surges are not unlikely to occur from time to time. This can cause the illusion that your AC just won't turn on, which may not be the case. Be sure to check your main electrical panel for any tripped circuits—either a "fuse box" in an old home or a circuit panel in newer homes. Some air conditioners also come equipped with shutoff boxes, which can easily blow fuses and should be checked if your AC won't turn on.
Problem #3: The Air Filter is Dirty
If you're not sure when the last time you cleaned your AC's air filter was, there's a good chance that it's in need of either cleaning or outright replacement. Look for the unit's return vent filter where air gets pulled into the AC and check to see if it's dirty. A simple change of the filter may be all that the doctor ordered to get your air conditioner back into shape.
Problem #4: The Condensate Line Requires Attention
Finally, you may want to take a closer look at your AC's condensate line. Air conditioners create condensation as they operate normally, which exits the home from a drain line. If the line gets clogged, a safety switch can be tripped that shuts the AC down. A condensate drain pump or even a wet/dry vacuum may be able to clear the clog and get your AC back into working order.
Still can't get your AC to turn on? The team at Anchor AC is here to help.
Contact us

or call 770-942-2873 today to schedule an appointment with one of our specialists.