AC on the fritz? 
Schedule a service call today for relief! 
Contact Anchor or call (770) 942-2873 today.
Testimonials
Thank you for explaining the different types of filters to us. We feel good about our decision, and we know we will breathe better from now on.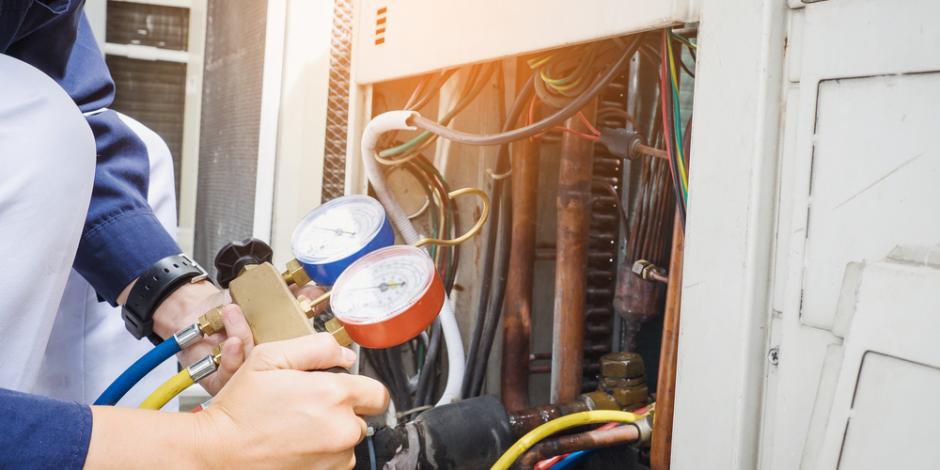 In order to work well and help you stay cool in the hot, humid Atlanta weather, your cooling system needs to be maintained regularly. Unfortunately, many homeowners believe that once their Trane air conditioner is installed, it will continue to run flawlessly indefinitely. However that isn't the case, but with proper care, maintenance and quick repairs, your AC can keep you cool for years to come.
Air Conditioner Maintenance and Tune-Ups
The repercussions of not maintaining your air conditioning unit can cause the need for expensive future repairs which can add to the strain of suddenly having a hot, sticky and unbearably uncomfortable home. Maintaining your unit regularly will help you save money by ensuring your AC is running efficiently and cooling effectively. Great maintenance and occasional tune-ups, especially for older cooling systems, will give you peace of mind and help you save money in the long-term.
Cooling Maintenance Service Program
We offer an EZ-Pay service program which covers two visits to your home before each peak season, for one low price. Our specially trained team will work through a thorough list related to your cooling system, addressing each item to get your air conditioner in top shape. Following your maintenance, you'll receive a status report on your AC. We will also keep a record of everything we do, helping you track how your equipment and our service is doing.
When you sign up for the EZ-Pay service plan, you will get priority scheduling for service and a 10% discount on service repairs. EZ-Pay is also transferable to a new home, or a new homeowner. Maintaining your air conditioner unit regularly with our service plan will give you peace of mind and help you save.
Air Conditioner Maintenance and Repair in the Atlanta Area
Anchor Heating & Air, a family owned and operated company, has been working to provide unparalleled air conditioner maintenance and repair in the Atlanta, Georgia area since 1971. We can help you stay cool and comfortable at home, regardless of how hot and humid the weather can get. By maintaining your Trane AC regularly, Anchor Heating & Air will ensure you're comfortable, while saving money and feeling reassured.
Contact us or call (770) 766-3768 to schedule maintenance or repairs for your air conditioner!