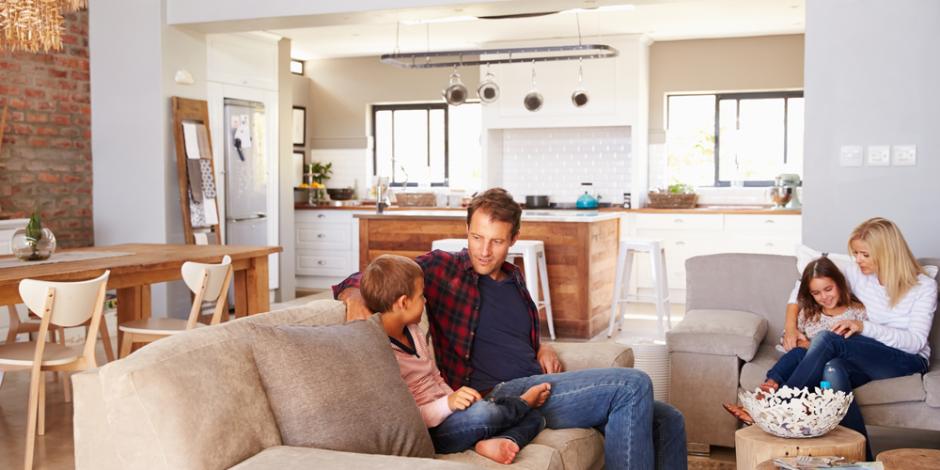 Your home's heating and cooling systems are the primary line of defense in your home—when you're winding down from a hot Atlanta summer, you can vividly remember that nothing provides relief from the heat like your home's air conditioning.
Has your home's HVAC system been creating a comfortable, healthy environment for you and your family? If your AC or furnace is still turning on every year, you may be inclined to think that everything's fine. But the key to reliable and energy efficient heating and cooling for your home is a good starting foundation. Here's how you could stand to benefit significantly from upgrading to a new furnace or AC installation and keeping it tuned up and performing well.
Added Comfort = A Healthier Home
A healthy home is one that promotes comfort, energy efficiency, and is full of clean, healthy air. Today's new HVAC systems, like Trane furnaces, air conditioners, and mini-split heat pumps, deliver powerful home comfort and efficiently circulate fresh air while using less energy. Anchor Heating & Air prides itself in installing correctly sized systems that can deliver whole home comfort to every room in your house, helping your family get better sleep.
A properly functioning HVAC system can also help reduce humidity levels indoors. High humidity can not only make your indoor air feel sticky and lower your comfort levels, but it can also lead to indoor air quality problems.
Take Advantage of Advanced Mini-Split Heat Pump Technology
Looking for even more benefits from your HVAC system? Adding on to your heating and cooling with mini-split heat pumps allows you to avoid the expense of completely replacing your HVAC system, and you'll be able to install them directly in areas of your home that you weren't able to keep comfortable previously, like bonus rooms, glassed-in-porches, and finished basements. Mini-splits don't require ductwork, giving you ultimate flexibility about where to put them, and they can even be installed in strategic areas throughout a new house for year-round whole home comfort.
Keep Your New System Maintained with Anchor
Once you have your new Peachtree City or Douglasville HVAC system installed and you're benefiting from clean, efficient comfort throughout your home, you should keep it that way! Regular heating and cooling maintenance will not only help avoid expensive furnace or air conditioner repairs, but by consistently changing out your air filters and keeping your system running at its peak efficiency, you'll keep the air in your home cleaner and healthier for you and your family.
With Anchor's EZ-Pay maintenance program, maintenance is easier than ever. For less than $20 a month, you'll get two maintenance visits a year, discounts on repairs, and 24/7 emergency service.
Help keep the air in your home healthy for you and your family. Call (770) 942-2873 or contact us today to learn more about the many benefits of a new HVAC system.
Save money, improve comfort, and keep your home healthy.
Upgrade your HVAC system with Anchor.