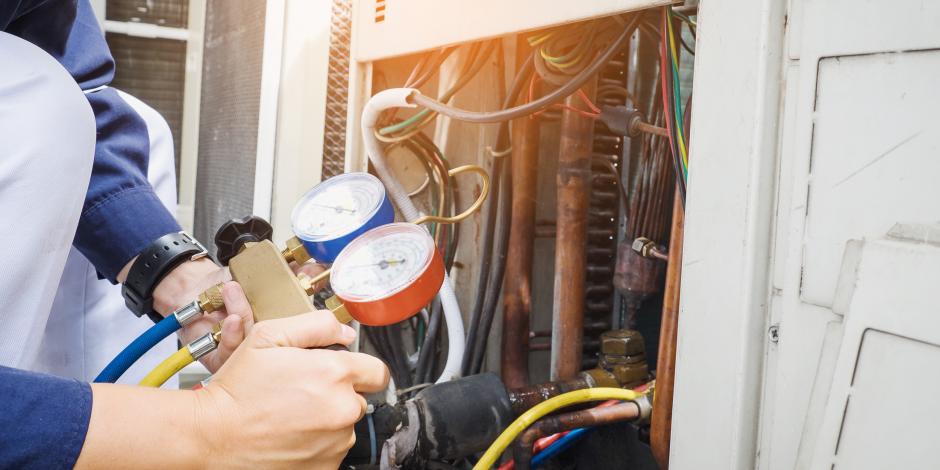 The sizzle of summer is underway in the greater Atlanta metro area. In homes across the region, from the picturesque southern suburbs of Peachtree City in Fayette County, stretching towards the outer towns of Carroll County like Villa Rica, the mercury is rising. It's the time of year when many families start to crank up their air conditioning.
That said, some may be in for a rude awakening when their AC system seems a bit fidgety and they have to decide what makes more sense, to repair it, or to replace the system whole. Here are a couple questions to ask yourself as you aim to save money and stay cool this summer:
Question One: How old is your central AC?
When it comes to the bigger purchases in life, people expect a certain degree of longevity. A parent may watch as their family minivan ages alongside their children, and there may be a sense of nostalgia when the time comes to trade it out.
When it comes to an air conditioner, another big-ticket purchase, age should also play a meaningful role in what you should expect your system to deliver. The rule of thumb for central air conditioning is easy to remember: a solid system should last a decade. Not only is this decade rule important because older systems are less efficient, but because over the course of ten years, the new systems offered can greatly outpace those from previous years. For example, the sleek and modern systems from Trane are among the most energy efficient on the market today.
Question Two: Is your air conditioner performing up to snuff?
Owners of a central air conditioning system can use the age of their system as a basic benchmark for its expected efficiency. That said, performance doesn't always flow with the years like one expects it to. Unfortunately, an AC that is sputtering along often goes untouched and eventually breaks down. Given how hot the summers in Georgia are, that can be a problem. If your system's performance has depreciated beyond repair, it may be time to finally consider a replacement.  
Question Three: How much would repairing your AC cost?
As your air conditioner starts to age, and its performance enters its twilight, a final question comes into play: just how much is this going to cost? It's not always an easy question to answer, and it requires an honest quote from a trusted name in the HVAC industry. That said, if your mind is set on going the repairs route, just know this, the next fix will probably come sooner than the first did. The marginal costs of repairing a broken AC can add up, and this is something to be wary of. Believe it or not, the cost friendly answer to a broken AC is often replacing it and installing a new system.
At Anchor Heating and Air Conditioning, we're proud of the air conditioning units we offer. Exclusively supplying Trane systems, we're confident in their products, as well as, our time-tested installation of systems that far exceed expectations. So if you're starting to feel the heat, it's time to consider calling in our expert team!
Questions? Anchor Heating and Air Conditioning is here to help.
Contact us
or call 770-942-2873 to learn more and to get a quote for replacement or repair.