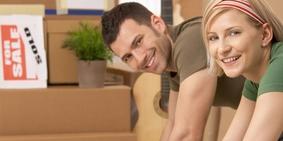 The real estate market in West Georgia and surrounding areas has been on a steady incline, which may have you considering a move. If you are in the market, we have some considerations for you regarding the HVAC system of the house you are either planning to sell or planning to buy.
Selling Your Home: You know that repainting, remodeling and new landscape can all add to the value and appeal of your home as you are getting ready to sell. But have you considered a new HVAC system? If you have been having HVAC problems for a while or your system is over 10 years old, your prospective buyers will most likely start asking questions. They may also factor the price of replacing the system themselves into any offer that they make. Prospective buyers love seeing new equipment and a new HVAC system will add value to your home. There are many HVAC options out there for every budget and every home, and we're confident we can help you find one that meets your unique needs.
Buying a Home: If you're in the buying process, have an HVAC tech take a look at any equipment in a house before you make an offer. If the equipment in the home isn't in the best shape, you may be able to get the owner to help with the cost of new heating and air-conditioning. Even if the money to replace comes from your own pocket, replacing old equipment is always a good idea. You'll save money on your monthly utilities and be able to set up a regular maintenance schedule for your new system which will bring peace of mind.
Whatever your situation, Anchor can help you determine whether system replacement is right for you. We may also give you options and make you aware of factors that you might not have considered. Call us today at 770-942-2873.