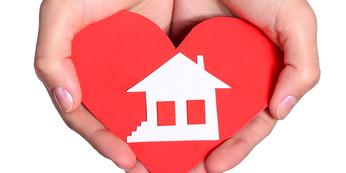 With Valentine's Day approaching, we are all getting ready to show love to those who are always there for us, who never let us down and who can always make us feel better after a long, hard day. Sound familiar? Of course, those are all the qualities of your HVAC system! Let's talk about all the reasons to LOVE your HVAC system this holiday. After all, it is the heart of your home. Indoor Air Quality With a quality HVAC system, air pollutants are removed from the air and replaced with clean air. With fewer pollutants and bacteria in the air, your HVAC system saves you from allergies and disease. It provides you with clean, healthy, filtered air to keep you and your family at your healthiest.
Efficiency
A maintained HVAC system will work efficiently to cool and heat your home. Systems that work hard to conserve energy are better for the environment and better for your pocketbook. Replacing filters and regular maintenance will help your system to be as efficient as possible.
Comfort and Safety
HVAC systems work non-stop to pump comfort into every nook and cranny of your home making sure you are physically comfortable. During extreme temperatures, your system protects you from the outdoor elements. They can weather hot, humid 100+ degree summers and brutal winter temperatures and winds. Your HVAC system is dedicated to your well-being and works effortlessly day and night for your comfort. Be sure to return the kindness with regular maintenance and check-ups. Call Anchor to set up an appointment to show your system some love today, 770-942-2873.