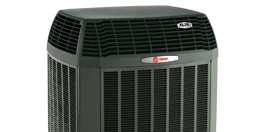 Beyond your mortgage, utility bills are the among the highest costs of operating a household. As you know, your HVAC system can constitute a large portion of your utilities. So buying a central heating and cooling system could be one the largest investments you'll make in terms of upfront investment and future utility savings that stem from an updated system. Whether you are buying a new HVAC system to preemptively improve energy-efficiency or replacing a broken system, we have some questions for you to ask first:
What is the condition of my current ductwork? Can it be used with a new system?
What brands do you offer and why do you prefer those brands?
Can you tell me more about the SEER rating and the energy efficiency of the system?

What kind of guarantee do you make on the installation and on the unit itself?
How long will the installation take from start to finish?
Do you handle the removal of the old system and the clean-up at completion?
Can I see proof that you are licensed, bonded and insured?
Can I get a written estimate including all the terms and conditions?
What are your payment options?
A high-quality, efficient system that is properly installed can provide years of comfort for your home, while keeping your utility bills in check. Being prepared with the right questions will allow you to make the most informed decision when you purchase a new HVAC system. An HVAC specialist from Anchor will evaluate your needs, keep you informed at every stage of the project and install your system correctly. We will also not hesitate to provide references and will gladly answer any of the above questions for you. Call us today, 770-942-2873.