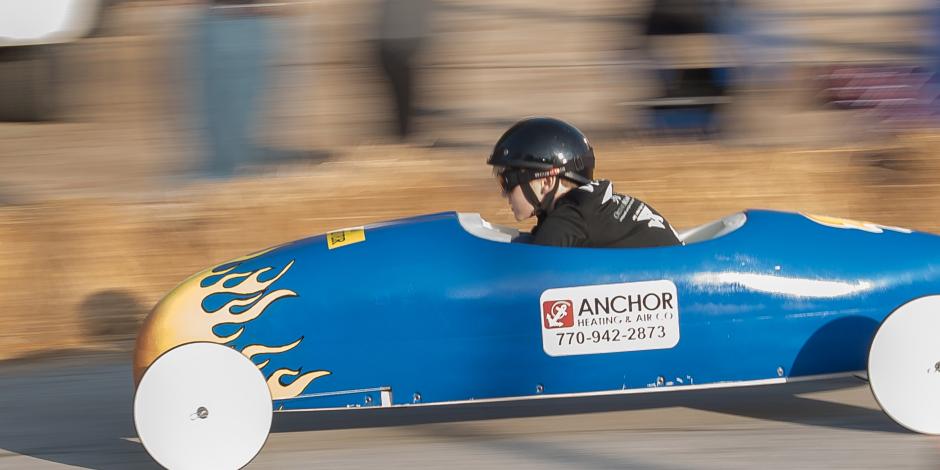 This year, Anchor Heating & Air Conditioning was proud to participate in the 4th Annual Georgia Gravity Games held on November 4, 2017 — an initiative that was started to support science, technology, engineering, and math (STEM) education for Georgia students. We sponsored a car for Bright Star Elementary School, which is located right here in Douglasville, Georgia.
What Are the Georgia Gravity Games?
The Georgia Gravity Games is a gravity-only car race competition held in downtown Douglasville, where cars must rely on gravity alone to get them to the finish line. The initiative is sponsored by Google, Georgia Tech, and the City of Douglasville, and was designed to get students here in Georgia excited about STEM subjects. Each team of students from a local school must engineer their own soapbox derby-style car and race it downhill during this educational and hands-on event. This gives young engineering minds in the area the opportunity to take what they're learning in the classroom and apply it in a fun way. More than 55 teams of local students 8 to 17 years of age participated in the Gravity Games this year, and an estimated 2,000 spectators attended.
Our Car: Bright Star Elementary School's Bright Blue Racer
As a local heating and air conditioning contractor here in Douglas County, we had the opportunity to sponsor a car for this year's Gravity Games. With our sponsorship, we helped students at Bright Star Elementary School get the supplies they needed to design and drive this blue racer. Our bright blue car sped on to the second round of this year's Games!  
Our participation in this landmark event fits in well with our company history, as our founder Jack Tysor contributed much of his time to improving his community. He was a member of the Douglas County School Board for eight years and has served with several other organizations such as the Boys and Girls Club. We take pride in continuing to find similar opportunities to make a difference here in the Douglasville community. We're looking forward to next year's Gravity Games!
Call 770-942-2873 or

contact us
today to learn more about our services and our participation in the local community.