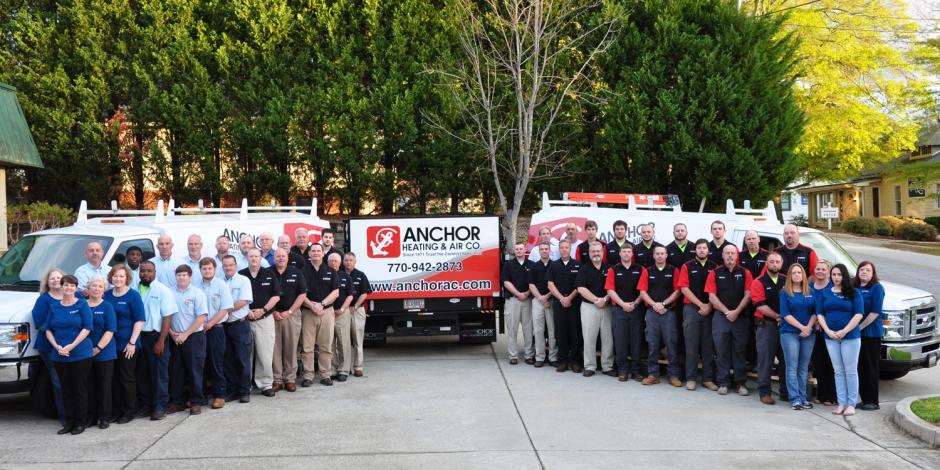 Although we're not a small shop located in downtown with a storefront and local products, we are a large part of the community here in the Douglasville, GA area. In fact, we've been a family-run company for almost 50 years, and during all of our time in business, we have been giving back to our community.
A History of Local Participation
Jack Tysor, the founder of Anchor Heating & Air Conditioning, contributed to improving the local community. In fact, he was a member of the Douglas County School Board for eight years while also running his successful HVAC business. Jack also served by contributing his time with several other organizations such as the Boys and Girls Club. Now Jack's son, Barry Tysor, runs Anchor Heating & Air Conditioning and continues the time-honored tradition of making sure that the business is involved in making the local community a better place.
Anchor's Involvement in the Douglasville Area Community
We do much more than just install, repair, and maintain heating and air conditioning systems for homeowners in the community! Just this past fall we sponsored a car in the Georgia Gravity Games — an initiative that supports science, technology, engineering, and math (STEM) education for Georgia students. We are also involved in donating to school music programs. Most recently, we sponsored the Eastside Elementary School's music program. In addition, we have participated in the Taste of Douglasville which works with the Cultural Arts Council to reach local students and provide affordable art camps. Finally, one of our ongoing partnerships is with the Arbor Station Elementary School. We help to donate gifts to raffles and sponsor contests at the school. These and many other ways we're involved in the community are just a small manner in which we try to give back to the neighborhoods in our area.
Support Your Community by Choosing Anchor for Your HVAC Needs
Deciding to go with Anchor Heating & Air Conditioning for your home's HVAC needs gives you access to the best products and people available. You will also have a guarantee that you're working with a business that takes pride in investing in our local community. We'll also help make keeping your home comfortable easy and affordable, with available financing and a simple EZ-Pay Program for maintenance.
Does your home need heating or air conditioning help? We're here for you and the community.
Contact us
or call 770-942-2873 today!