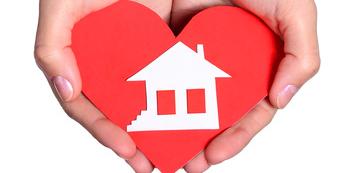 Some home safety hazards are obvious, like a toy truck or a ball lying at the top of the stairs or a broken handrail. But what about the not so obvious safety hazards? What measures have you taken lately to ensure you and your family live in a safe environment? Focus on these three areas to get started on a safer home today.
Fire Hazards - The first line of defense is obviously smoke alarms. Here's what you need to know:

Install alarms on every level of the house.
Install alarms outside every sleeping area. If your household sleeps with closed doors, install one in the bedroom as well.
Make sure your smoke alarms are interconnected so that when one goes off, they all go off.
Test your alarms at least once a month and replace every ten years.
Candles, cooking, smoking, overloaded electrical outlets, appliances with frayed wiring, and Christmas trees all contribute to annual household fires. Use caution in these areas.

Carbon Monoxide - This odorless, colorless, tasteless gas is virtually impossible to identify without a proper detector. It can be caused by anything from the clothes dryer, water heaters, ovens/ranges, a wood-burning fireplace, or a car left running in a closed garage. The best defense against this very deadly toxin is a carbon monoxide alarm.
Chemicals -  Paint, glue, oils, fuel, pesticide, medicines - chemicals are used in and around the home everyday. And then you have the chemical cleaners - bleach, bathroom cleaner, window cleaner, oven spray, washing detergent, etc. There are two tricks to staying safe around the myriad of chemicals in your home:

Always store chemicals tightly sealed in the original packaging.
Lock it up, EVERY TIME - especially if you have small children in your home.
Safety is a key component to creating a warm home where your family can thrive. If you have questions or concerns about the safety of your HVAC equipment or indoor air quality, call the experts at Anchor Heating & Air – (770) 942-2873.