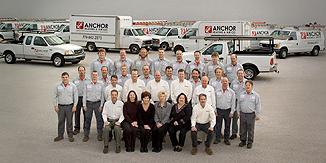 ABRA Auto Body & Glass, Ryan Rice Allstate Agency and Anchor Heating and Air Conditioning Co., Inc. are pleased to announce their participation in the 2nd Annual Coat Drive for S.H.A.R.E. House. S.H.A.R.E. (Someone Helping Another through Resources and Education) House is a non-profit organization providing crisis intervention and the continuum of care to address the causes and effects of family violence.
Cathy Embry, Account Executive for ABRA and the one that came up with the idea to begin with says, "I'm so proud to have this opportunity to give back to the community for a second year in a row."
All three participating businesses will be collecting new or gently used coats now through Thanksgiving for children, teens and adults. Donations can be made at the locations listed below. All businesses and residents of Douglas County are welcome to participate in helping to support those in our community that could use a warm coat this holiday season.
"The S.H.A.R.E. House plays a vital role in insuring that we care for those who need help in our community. For us, it's not just about gathering coats, it's about making sure our community knows the great work S.H.A.R.E. House does for those affected by family violence. We hope that this awareness will also encourage others to get involved", said Barry Tysor, Owner and President for Anchor.
For more information regarding the S.H.A.R.E. House or how you can get involved, contact Teresa Smith, Executive Director at 770-949-0626 or visit here.