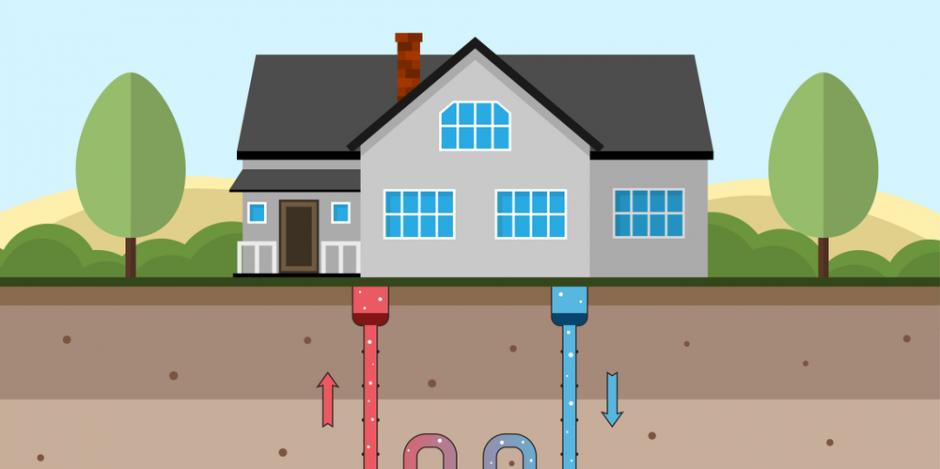 With the temperatures getting cooler, thinking about your heating system is on many people's minds lately. We live in a world of many options, which often times can be overwhelming. Align yourself with a professional, knowledgeable and reliable heating and air company that can help you choose the system that is best for you.
One option to consider is geothermal heating, which has actually been a way of heating since the Paleolithic era! A geothermal system is designed to capture heat from the sun and store it in pipes buried in the ground. During the winter months, the heat from the ground is transferred to the fluid that is in the pipes and then into your home as warm, comfortable air. In the summer months, the system is reversed. The heat from your home is drawn out and transferred to the fluid in the pipes and transported into the earth where the heat is released. The result of this process gives you cool, dry air in your home.
Here are 3 reasons you should consider a geothermal system in your home:
#1 - GOOD FOR THE ENVIRONMENT
Because geothermal systems use heat from the ground instead of fossil fuels, you are protecting you and your family from polluted air. Dangerous carbon monoxide or greenhouse gasses aren't being emitted, nor are there flumes, fumes or odors. The Geothermal Heat Pump Consortium claims that current geothermal installations save over 14 million barrels or crude oil every year. And because the only energy needed to run geothermal systems is a small amount of electricity, they reduce the need for new coal-powered electric plants, which means cleaner air and less acid rain.
#2 - SAVES YOU MONEY
While geothermal systems have a higher initial cost than other heating and cooling systems, geothermal systems have higher efficiency (300-400%) than any ordinary system. You can save up to 60% on your energy bills!
#3 - CAN WORK FOR ANY TYPE OF HOME
At Anchor Heating & Air Company, we have over 600 geothermal installations under our belt. Without a doubt, we are one of the leaders in geothermal heating and air conditioning in Georgia. We can outfit any home—small, large, new or old! Let our experts guide you on making the best decision for your heating system and home!
For more information regarding how Anchor Heating and Air Conditioning can help keep you and your family comfortable this winter with a geothermal heating system, give us a call at (770) 942-2873.