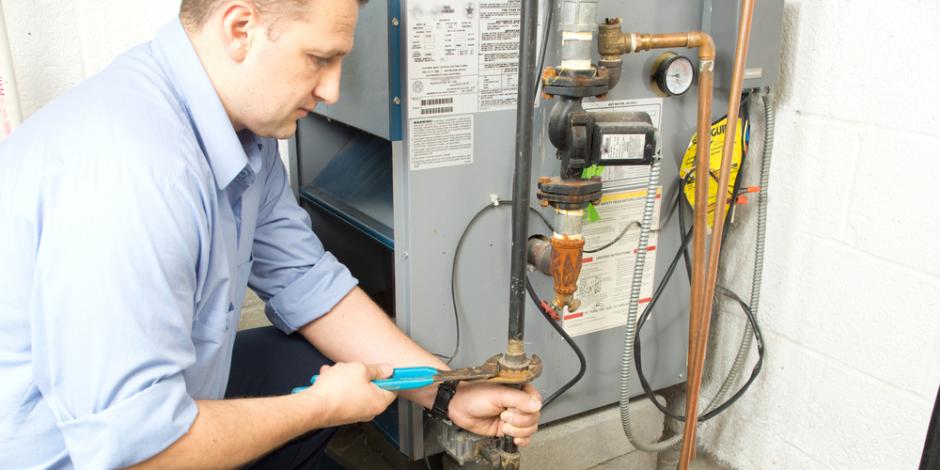 Although summer's over, the temperatures here in the greater Atlanta area haven't signalled fall entirely. However, before we know it the mercury will drop along with the leaves.
It's important you're prepared or else you might be left shivering in a home that isn't heated properly. Fortunately, by being an early bird with your furnace maintenance you'll be ready for whatever the temperatures bring.
Why Does Furnace Maintenance Matter?
It might seem premature to call in a professional to tune-up your furnace before it even gets cold outside, however, you'll be saving yourself headaches in the future and taking advantage of all the benefits as soon as you switch on the heat.
Comfort during the cold weather
Servicing your furnace now will ensure it's able to run throughout the winter, so you stay warm and toasty on the days it matters most.
Prevention of high heating bills
A furnace tune-up helps your system run efficiently, so you don't waste energy or money paying for a home that's not as cozy as you'd like.
Healthier indoor air quality
When an expert comes to service your furnace, they'll either clean or replace the air filter entirely. This will keep the warm air that circulates throughout your home cleaner and healthier for you and your family. In addition, during maintenance, the venting will be checked so you can rest easy knowing that carbon monoxide from your furnace isn't endangering your household.
Minimized chance of breakdowns and costly repairs
Just like a car that gets regular oil changes and service is less likely to break down unexpectedly, a furnace that's well-maintained also reduces the chances of surprise failures. While a tune-up will cost a small amount up front, it's worth it to avoid expensive repair costs down the line.
Boost Convenience & Comfort with a Maintenance Agreement
With everything you have going on, it's hard to remember about maintaining your HVAC systems. However, a maintenance agreement makes it easy. For less than $20 a month, our EZ-Pay program helps you gain peace of mind while saving you money on your heating and cooling bills.
Anchor: Your Atlanta Metro Area Furnace Specialists
At Anchor Heating & Air Conditioning, we want you to stay cozy throughout the fall and winter. So whether you live in Douglasville, Marietta, or anywhere in between, we can help you get comfortable even before the cold weather hits.
Don't wait until it's cold outside! Make sure your furnace is ready.
Contact us
or call 770-942-2873 today to schedule your appointment.