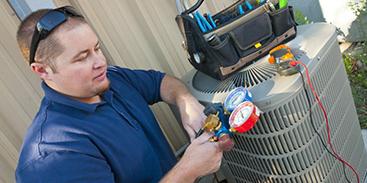 Are ductwork noises keeping you up at night or annoying you during the daytime? The noise coming from your ducts may be a minor annoyance or may indicate a major problem. Here are 4 common noises you may hear from your ductwork and what they could mean:
Popping and Banging: The most common noises that come from your ducts. This type of noise is usually created by the movement of the duct walls due to either a temperature or pressure change.
Whistling: Usually a noise occurs when air passes over vents. Be sure that vent covers are properly sized and check for any obstructions or clogging in the vent that could be diverting the flow of air.
Booming: If your furnace has a delay in the ignition, gas may be building up in the ignition chamber. In this case, when the gas ignites, it resembles a small explosion usually heard nearest to the location of the furnace. This could indicate the need for a technician to properly clean the furnace or need for service.
Rattling: This noise is usually the result of duct connections wiggling loose or metal ducts knocking against each other. It could also be an indication to have your furnace checked by a  professional. To learn more about Anchor Heating & Air and how we can help you with annoying duct noises, give us a call today at 770-920-2873.