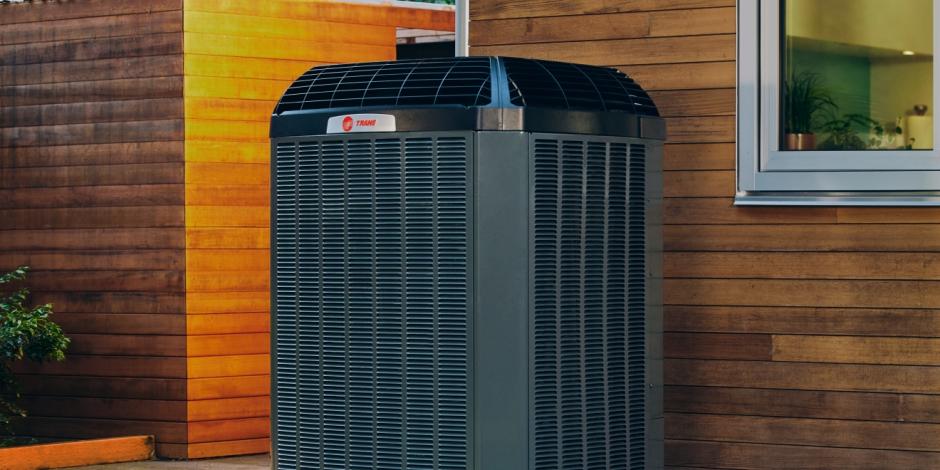 Heat pumps are energy efficient alternatives to traditional furnaces and air conditioning systems. They can save money on heating and cooling along with many added benefits. If you're looking for a lasting HVAC replacement for your Atlanta home, look no further than Trane. They have been voted America's Top Trusted HVAC brand since 2015, and their heat pumps are the most reliable on the market today. 
Anchor Heating & Air can help with all of your heating and cooling needs throughout Georgia. Our team of specialists can install and do maintenance on Trane heat pumps so you can start living more comfortably in your home, regardless of the season.  
Benefits of a Heat Pump System
Heat pumps use the same technology as air conditioners, but in a slightly different way. The difference is that heat pumps work in both directions, transfering warm air in or out of your home depending on where it's needed. A heat pump works in winter by bringing heat into your home from outdoors, even from temps as low as 5 degrees!
With the ability to heat and cool your Georgia home, heat pumps are some of the most energy efficient HVAC systems currently available. Unlike traditional furnaces, boilers, and electric systems, heat pumps provide consistent heating and cooling. With proper heat pump maintenance and filters, they will circulate cleaner, better smelling air throughout your home, all in one system.  
Why Trane Heat Pumps Are the Best for Your Georgia Home
Trane's innovative technologies are thoroughly tested to provide reliable heat pump heating and cooling. They have over 120 years of experience in the HVAC industry, and their heat pumps have some of the highest energy efficiency ratings on the market. 
Here are some other benefits of Trane heat pumps:  
Trane Heat Pumps From Anchor Heating & Air 
Anchor Heating & Air is an expert Trane Comfort Specialist serving the greater Atlanta area. Our team of experts is trained to install, maintain, and repair every model of Trane heat pump. We even offer multiple financing options and can guide you through qualifying for available tax credits and rebates. Let us help you make your Georgia home comfortable and efficient with a Trane heat pump.
Upgrade your Atlanta home's HVAC system with a Trane heat pump from Anchor Heating & Air. Call 770-285-1291 or contact us online.
Is a Trane heat pump right for your Atlanta home?
Call Anchor Heating & Air!