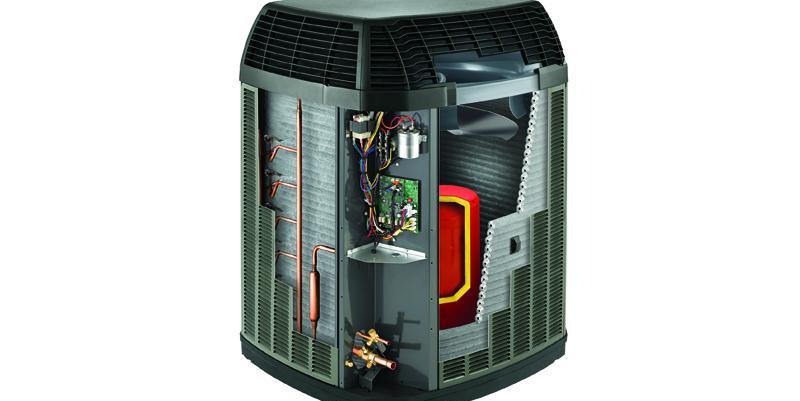 Are you looking for a new air conditioner for your Atlanta-area home? There are a lot of options on the market, and finding the right cooling system for your home can be a challenge. But here at Anchor Heating & Air, we make the decision simple for our customers by installing air conditioners from Trane. 
Trane is one of the most recognized and respected names in the HVAC industry thanks to the high quality and performance of the products they manufacture. Here's why a Trane AC installed by Anchor is the best choice for your home's HVAC upgrade: 
High Energy Efficiency Ratings 
Trane ACs are designed for maximum efficiency, with options rated up to 22 SEER (Seasonal Energy Efficiency Ratio). This makes Trane air conditioners some of the most energy efficient on the market.  
Lower Cooling Costs 
Here in Atlanta, we keep our ACs running for much of the year, and those energy bills can add up. Installing a Trane air conditioner could help you save as much as 64% on your monthly cooling bills when compared to other models. 
Long-Lasting Performance 
Trane air conditioners are high-quality products that undergo rigorous testing in extreme conditions to ensure optimal durability and a long lifespan. 
Quiet Operation 
Designed for ultra-quiet operation, Trane ACs allow you to stay cool without sacrificing your peace and quiet. 
Better Indoor Air Quality 
Trane air conditioning systems remove moisture from your indoor air, keeping indoor humidity levels low and helping prevent mold growth. They can also be fitted with a Trane CleanEffects™ Air Cleaner to remove irritants like pollen and dust from your indoor air, so you can breathe cleaner, healthier air at home. 
10-Year Warranty 
Every Trane air conditioner comes backed by a 10-year warranty, so you can rest easy knowing that your investment is protected. 
Get the Most Out of Your Ac Installation With Help from Anchor Heating & Air
In order for your new Trane air conditioner to perform as intended, it needs to be installed correctly. The licensed AC installation technicians at Anchor Heating & Air are certified to install Trane air conditioning systems and will make sure your new AC is set up to provide a lifetime of optimal performance. We will: 
Help you choose the best Trane air conditioner for your needs 

Size your new AC system correctly for your home 

Install your Trane air conditioner according to factory and warranty specifications

Provide ongoing Trane air conditioner service with an AC maintenance plan
We've been the go-to AC installer for homeowners throughout the Atlanta area since 1971, and we're here to help with all of your HVAC needs. 
Schedule Trane air conditioner installation near you in Georgia. Call (770) 942-2873 or contact us here to get a free estimate.
Keep your home cool and comfortable.
Install a Trane air conditioner.