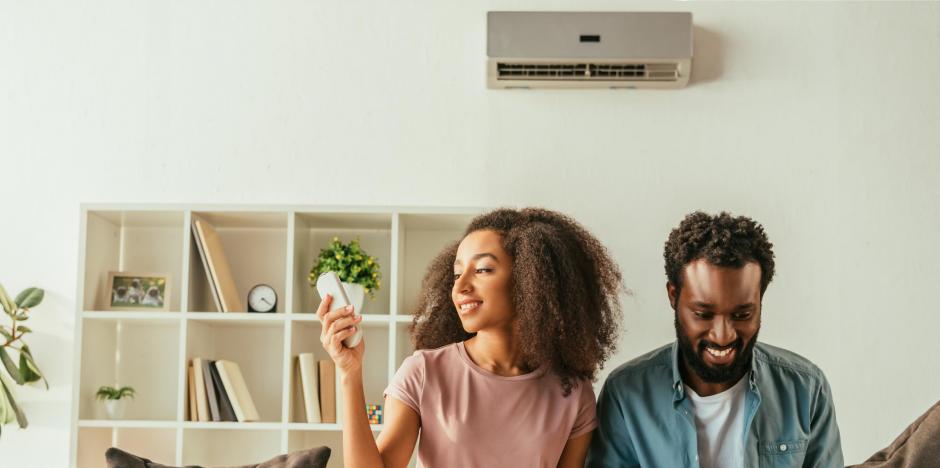 If you have a heating and cooling system you're happy with, there's no reason to fix what isn't broken! But if you've recently built an addition, converted storage space into a bonus room or office, or want to add temperature management in your sunroom or garage, it's going to take some extra help. 
A lot of families made changes to the layout of their homes over the last year by adding office space or converting under-utilized space to get more out of it. Relying on your existing system to compensate for conditioning the extra square footage will only make the rest of your home uncomfortable, drive up your monthly utility bills, and put unnecessary wear and tear on your home's systems.
Instead, we recommend installing a mini split heat pump to help compensate for the added space. These units are quiet, quick to install, and highly efficient. HGTV is even a fan of these impressive systems! Read on to learn more about how a mini split can help your home:
Why We Love Mini Splits for Additions, Bonus Rooms, and More
Regardless of the brand or type of your existing heating and cooling systems, it was carefully sized and customized to fit the layout of your home. The very nature of an addition is to change the layout of your residence, which can make an enormous difference and be a lot more cost effective than moving. Still, it's important to be sure you won't lose comfort and efficiency after the fact. 
How Can Mini Splits Supplement Your HVAC?
A mini split has two main components: a wall-mounted unit, approximately 3 ft wide and 1 foot tall, and an outdoor compressor. The unit finds trace amounts of heat outside, and uses a refrigerant to bring it into your home (while filtering your air too!).
When you're looking to cool your home, the heating process works in reverse, moving heat from inside your home to the outdoors safely and very quietly. 
What are the Benefits of a Mini Split?
There are many benefits to including mini split installation in your home improvement project: 
Versatile

Trane/Mitsubishi heat pumps offer heating and cooling capabilities for year-round use

Highly efficient

Mini split heat pumps are super efficient, making them a great choice for spaces that could use some supplemental heating or cooling.

No ductwork

Units like Trane/Mitsubishi mini split heat pumps don't require any ductwork, making this heat pump renovation easy as pie. No lengthy and invasive home renovations required! Mini splits can be fully installed on any exterior wall in 1 - 2 days. An added bonus of duct-free operation is never having to worry about inspecting, replacing, or cleaning additional ductwork. 

All-electric operation

Better for the environment!
Considering a Mini Split Heat Pump for Your Bonus Room? Anchor Can Help!
Ready to learn more about installing a new Trane/Mitsubishi heat pump? There's no better feeling than a refreshing home with comfortable, healthy air for your whole family to enjoy. Prevent a chilly home this winter (and frozen pipes!) with a new mini split.
Explore how mini splits can work for your addition, bonus room, and more. Call (770) 942-2873 or contact us online to learn more today!
Mini splits can help you supplement your HVAC!
Anchor's here to help.