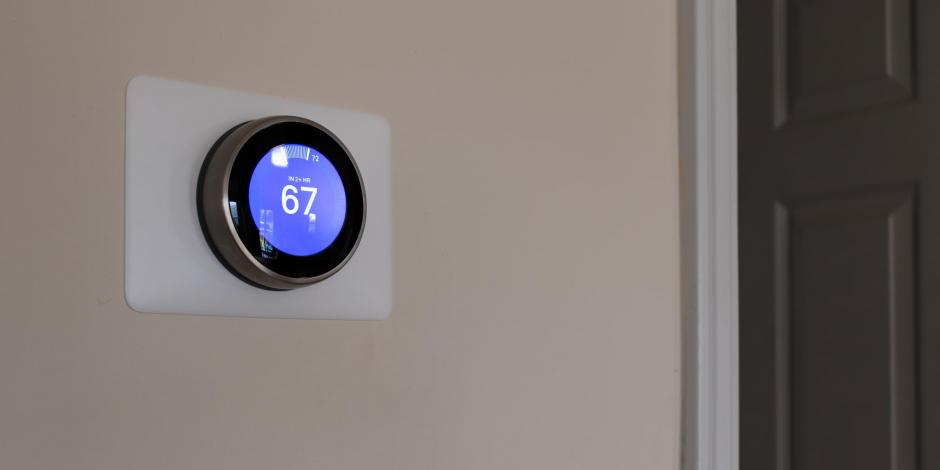 Have you given much thought to your traditional thermostat? Many of us consider these units as a sort of remote for our heating and/or cooling system(s). When you want to modify your temperature settings, you make your preferred adjustments just like you would with a TV remote, and some time later you will feel a difference in your Atlanta-area Georgia home. 
The truth is, thermostats are capable of so much more. When properly scheduled, adjusted, and monitored on a regular basis, thermostats can make your home very efficient! The downside? Many homeowners understandably prefer to "set and forget" their traditional thermostat, decreasing the efficiency of their homes and sometimes even putting unnecessary strain on their systems.
Smart thermostats are an exciting option for Atlanta homeowners looking to ensure that their home is as efficient as possible. Read on for the benefits of smart thermostats and more from the trusted pros at Anchor Heating & Air Co.
Why Should You Consider Switching to a Smart Thermostat?
Installing a smart thermostat is a terrific way to upgrade your home. Homeowners with smart thermostats enjoy the following benefits: 
Decreased heating and cooling costs year-round

Home humidity-monitoring capabilities

Adaptation to local weather and your lifestyle patterns

Perfect home comfort settings 24/7/365

Expensive repair and breakdown prevention

Adjustable settings from anywhere in the world—even if you forgot to turn down the AC before vacation

Improved home health and safety thanks to maintenance reminders

Minimal programming hassle as the unit learns your preferences and habits
How Much Can a Smart Thermostat Save You?
While it's impossible to give an exact savings estimate, much of your savings will depend on your current attention to your HVAC efficiency. Some homeowners take the time to be very proactive about managing their systems, meaning that they might already be managing their thermostat in a similar manner to a smart thermostat. You might experience noticeable savings if you're:
Inconsistent about turning off (or turning down) your HVAC system every time you leave the house

Not dedicated to re-programming your thermostat settings for every season, vacation, etc.

Inattentive to system maintenance, such as regular air filter replacements
If this sounds like you (or if it doesn't, but you're tired of spending so much time focused on your HVAC settings), then you'd likely benefit from a smart thermostat to manage these details for you.
Many homeowners see enough savings after transitioning from a traditional thermostat to a smart thermostat that the unit pays for itself within a year or two of making the switch. 
Explore Smart Thermostats With Anchor Heating & Air Co.
Wondering if a smart thermostat is worth the transition? According to this study titled, "How People Actually Use Thermostats," researchers learned that 89% of people don't adjust their thermostat on a weekly basis, and a majority of people found their thermostat confusing when trying to change the temperature settings.
As HVAC professionals, we want to help our customers save money on heating and cooling costs, and upgrading your thermostats or adding temperature sensors is one of the quickest and most cost-effective ways to start saving fast. We're here to help! Anchor Heating & Air Co. offers a number of thermostat options, including models like Trane and Nexia smart thermostats.
As trusted professionals in the Carrollton, GA community, we're proud to serve our neighbors by helping them save.
Ready to learn more about upgrading to a smart thermostat? Call us today at (770) 942-2873 or contact the Anchor pros online.