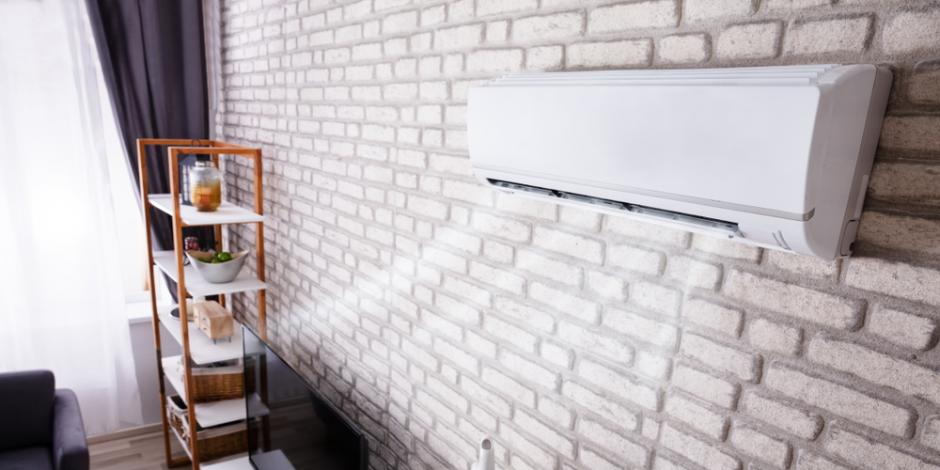 "Efficiency" is an important goal for many of the systems and devices we rely on from day to day, like our vehicles, homes, and even how we spend our time. But when it comes to keeping your Atlanta area home cool and comfortable through the summer, what makes for an efficient air conditioner? 
Here at Anchor Heating and Air Co., we know that a thermostat setting is only the tip of the iceberg when it comes to keeping a home efficiently cool in the long run. Here are some air conditioner tips for investing in the long-term efficiency of your cooling system, to the benefit of your home, your wallet, and even the environment!
Keep AC Operation (and Installation) Costs Down
So what does efficiency mean for an air conditioner? The less time your AC spends creating and blowing cold air, the less energy it will use. This can be done in a few different ways, but let's start with the most obvious efficient HVAC tip: turn your AC off when you don't need it!
This may seem a little obvious, but what is less obvious to some homeowners looking to save on cooling costs is the use of a programmable thermostat. If your thermostat is programmable, you can set a schedule for the times of day you need your home to be nice and cool, and allow your AC to rest when you're not home. 
Not sure if your thermostat has this programmable feature? The experts at Anchor can help, and if you could benefit from an upgrade we have a wide variety of Trane programmable and smart thermostats to give you more control over your cooling costs. 
AC Sizing
Another common issue with air conditioning units that cost too much to operate is AC sizing. It is easy to fall into the trap of "bigger is better," but even an air conditioner that is too big can end up costing you more in the long term. 
An AC that is undersized for the cooling load of a home will struggle to provide enough cool air to meet the temperature set on the thermostat, incurring wear and tear and using up more energy than necessary. An AC unit that is too large will have a tendency to "short cycle", turning on and off again in a short amount of time, wasting energy each time it does so while also prematurely wearing down other integral AC parts. 
Properly sizing your next AC unit will keep AC replacement or installation costs down, ensure your cooling system lasts longer, and your home will be more comfortable through the heat of summer. 
Maintaining AC Efficiency
Keeping your cooling system in like-new shape for as long as possible will help reduce any loss in efficiency over time. This is done through regular, professional cooling maintenance and repair. The best way to stay on top of your AC maintenance is with our EZ-Pay Program. This program makes scheduling a breeze, and you will receive many other perks like discounts on repairs, and access to our emergency AC services 24/7.
Call Anchor for Your Atlanta AC Needs
Who you trust with your home heating and cooling matters, and Anchor Heating and Air Co. has you covered here in the greater Atlanta-metro area. We know the climate, we know the neighborhoods, and we most certainly know air conditioners. With a cooling system that is installed, maintained, and repaired by our team, you can expect the following benefits, even when the Georgia sun is at its hottest:
Stable, cool, indoor temperatures all summer

Reduced energy usage (and cooling costs)

Longer cooling system lifespan

Improved indoor air quality

A reduced carbon footprint
Looking to drop the temperature in your home and reduce your cooling bills? Call Anchor Heating and Air Co. at (770) 942-2873 or contact us online.
Is there a way to reduce your cooling bills without breaking a sweat?
We'll help you find it! Call Anchor today.