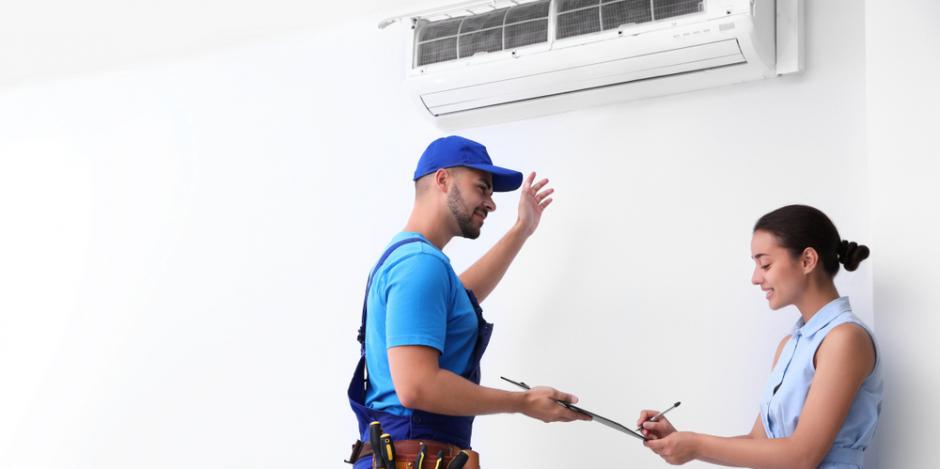 Are you tired of your old, inefficient HVAC system? Maybe you have to crank up the AC as high as it goes on those hot Atlanta summer days just to feel a little cool air trickling out of your vents. Or perhaps your energy bills have been out of control lately and you're ready to do something about it. Whatever the reason may be, you know you need a new HVAC system. But where do you go from there? 
Having a new HVAC system installed is a big project, and you want to be sure you choose the right system at the right price, but you may not know what the best HVAC brand is or what size you need for your home. That's why it's important to do your research before you upgrade your HVAC system. Knowing what to look for will ensure you end up with a heating and cooling system that provides reliable and efficient performance year after year. 
What Size HVAC System Do I Need? 
When having a new heating and air conditioning system installed, size is one of the most important factors to consider. If you choose a system that's too big, it will heat or cool your home very quickly and then shut off. This may sound like a good thing, but oversized HVAC systems waste a lot of energy and can wear out quickly. If you choose a system that's too small, it won't be able to keep your home warm or cool enough. So, like Goldilocks, you need an HVAC system that fits just right.  
But how do you know what size is the right size? To find out, you'll need to consider the: 
Square footage of your home 

Climate zone your home is in 

Number of people who live in your home 

Ductwork within your home 

Amount of shade and sunlight your home receives throughout the day 

Number and style of windows in your home 

Amount and quality of insulation in your home 

Height of your ceilings 
Because there are so many factors at play, it's best to turn to an experienced contractor, like Anchor Heating & Air, for help sizing your new HVAC system. When you partner with us, we'll measure your home's square footage, account for every factor, and perform a load calculation to determine exactly what size HVAC system you need for optimal performance and energy efficiency. 
What's the Best Type of HVAC System? 
Knowing what size HVAC system you need isn't enough. You'll also have to think about the type of unit you want to have installed. There are several options, including: 
Furnaces
Modern furnaces operate with much greater efficiency than their predecessors, so upgrading to a new furnace will keep your home warmer and could help you save significantly on your energy costs. 
Air Conditioners 
The right AC unit will turn your home into a cool escape from the sweltering Georgia summers and remove humidity from the air. A new, high-efficiency air conditioner will use less energy while providing consistent cooling throughout your home. 
Ducted Heat Pumps 
Heat pumps combine heating and cooling into one unit. They are one of the most efficient types of HVAC systems and can help you save money on your energy costs. 
Ductless Mini Splits 
Ductless mini splits are all-electric and, as the name suggests, do not require any ductwork, making them a great option for finished basements and other bonus rooms. They provide both heating and cooling and offer incredible energy efficiency. 
In addition to type, you'll also have to think about the brand. There are many different HVAC manufacturers out there, but at Anchor Heating & Air, we're proud to partner with Trane, an industry leader that's been in business since 1931. Trane manufactures top-quality HVAC equipment that offers exceptional performance and energy efficiency. With a Trane system, you can enjoy reliable heating and air conditioning while lowering your energy consumption and saving on your utility bills. 
Reap the Benefits of a New HVAC System 
Finding the right HVAC system for your home takes time, but doing the research will pay off in the end. With a new HVAC system that's sized right for your home, you'll enjoy: 
Better performance

Improved comfort 

Lower energy costs 

Increased home value 

Fewer repair calls 
Wondering what HVAC system is right for your home? Anchor Heating & Air is here to help you find out! We proudly serve homeowners in Atlanta, Douglassville, and throughout the surrounding Georgia communities. Call (770) 942-2873 or fill out our online form to get started.