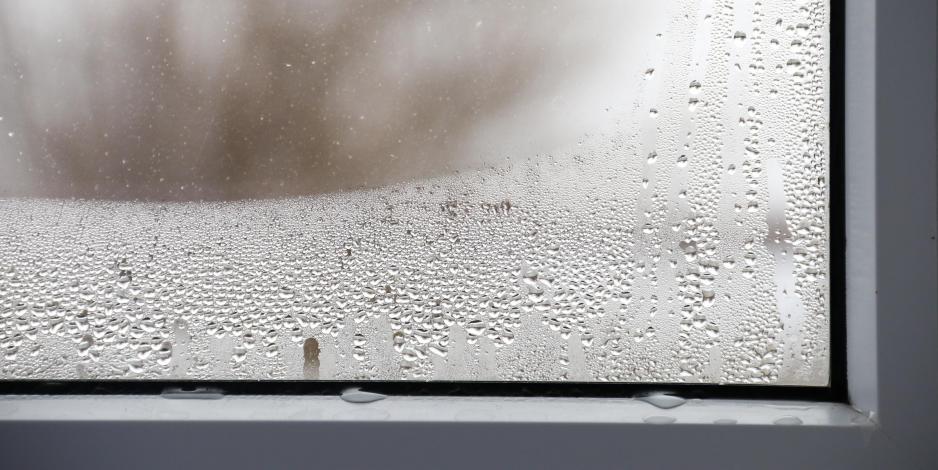 Whether your home is too humid or lacks sufficient humidity, you can't help but notice the discomfort that hangs in the air when you have a humidity problem. Many homeowners who have issues with their home's humidity levels experience both moisture and dryness over the course of a year between our scorching Atlanta summers and dry winters.
The good news is, humidity doesn't have to ruin the party forever. Ideal home humidity is easy to achieve with the help of an experienced home comfort specialist like Anchor Heating & Air. 
Why Home Humidity Levels Matter
Comfortable humidity levels are often taken for granted in an Atlanta home. Humidity refers to the amount of moisture held in the air. According to the Mayo Clinic, comfortable humidity levels in a home range from 30% - 50%. When the moisture in the air rises above or creeps below that range, homes become uncomfortable and less healthy for you and your family.
High Humidity in Your Home
Though high humidity is often experienced in tandem with hot weather, rainy days, or living near a body of water, there are other factors that can make a home's air humid year-round. High humidity can result in that familiar "sticky" feeling, make your home feel warmer than it actually is, and even make allergy symptoms worse. 
High humidity can also cause damage to your belongings and your home's structure! High humidity can foster bacteria growth, cause wood furniture and doors to swell and warp, and even attract insects and other pests.
Low Humidity in Your Home
Moisture in the air below 30% can also cause problems. Dry air makes your home feel colder than it is. You might start to notice symptoms like dry skin, poor sleep, coughing, nose bleeds, and more as a result of low moisture levels in your home's air. Insufficient moisture in the air can also impact your belongings and home's structure. Wood, in particular, will suffer, such as furniture, floorboards, and doors. In extreme cases, wood can even crack as a result of a dry environment.
Low indoor humidity levels can occasionally be a result of overusing an air conditioning unit in the summertime, so be sure to give yourself and your home an occasional break from AC when outdoor temperatures aren't extreme, like in the evening. 
How You Can Optimize Your Home's Humidity
Now that we've learned how important it is to maintain a normal humidity level in the home, let's discuss some solutions to these problems if they should arise.
Anchor Heating & Air offers products and services to solve home humidity issues for Atlanta homeowners, including:
Thanks to advanced technology, the days of getting up to adjust your thermostat, coming home to a cold house, and paying more for utilities because you forgot to turn down the heat before vacation are over! Smart and programmable thermostats allow you to not only control your home's temperature from anywhere in your house, but from anywhere in the world. Anchor is proud to install high-quality programmable thermostats such as the Trane XR300 series and XL series.
Maintenance, Repair & Replacement for Your Heating & Cooling Systems
Experiencing unusual humidity issues and feeling concerned that your HVAC might be the cause? Ensure that your system is functioning properly with a check-up from the experts at Anchor. Our trained technicians can inspect, repair, or replace any HVAC system!
Considering upgrading your heating or cooling system, supplementing your existing system, or targeting a tough area like a sunroom or garage? You can do better than just opening a window! A mini split heat pump can efficiently heat and cool, bringing your whole home to your ideal comfort level.
Whole Home Dehumidifiers
Dealing with persistently high humidity? Restore your comfort at home with a whole home dehumidifier. We install systems from the Trane Envirowise whole home dehumidifier line because we believe in their value and other benefits:
ENERGY STAR®-rated for high efficiency and lower energy bills

Dedicated moisture control

Fresh air ventilation option

MERV 11 filtration for healthy indoor air
Free yourself from high humidity levels, excess moisture, dry skin, and more! Anchor Heating & Air is proud to be your trusted home HVAC team in the metro Atlanta area. We have supported Georgia homeowners for 50 years, and are dedicated to getting the job done right the first time. 
Explore solutions to all your home humidity challenges. Call (770) 942-2873 or contact us online today!