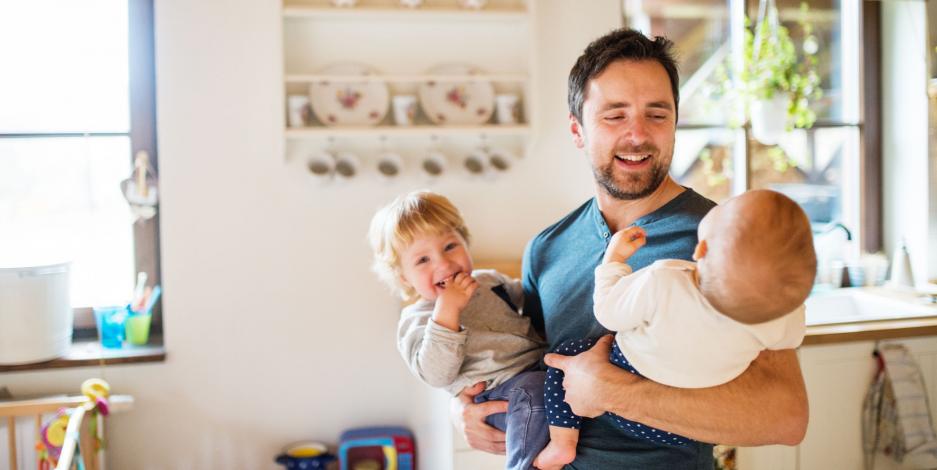 Did you struggle through symptoms during fall allergy season? Dreading a stuffy home during the looming winter months? Indoor air quality is a rising concern for homeowners throughout the metro-Atlanta area. According to the EPA, indoor air quality can be 2 to 5 times more polluted than outdoor air!
Fortunately, it's not impossible to manage your home's indoor air quality (IAQ). The local pros at Anchor Heating & Air have solutions for every home, as well as some suggested maintenance you can tackle yourself! 
Replace Your Air Filters
In order to reap all the benefits of an HVAC air filter, it's important to tackle filter replacement every 30-60 days. This will help maintain your home indoor air quality in Atlanta! If you have pets, suffer from frequent headaches, or share a home with allergy-sufferers or people with asthma, we recommend sticking to replacing your filter every 30 days. 
As allergy seasons seem to last longer than ever and natural disasters like wildfires become more common, it's essential to improve your home's indoor air quality as much as possible for the health and wellbeing of your family. Anchor Heating & Air offers the latest in air purification technology, such as the RGF REME HALO Air Purifier, which is installed directly into your ductwork to help rid the air you breathe of three categories of indoor air pollutants: gases, particulates, and microbials.
Struggling with a humid home? Anchor also offers whole home dehumidifiers from trusted brand Trane. These versatile systems have you covered from ventilation to humidity level management to air filtration. 
Keep Your Windows Closed
Maintain a healthy home HVAC by keeping your windows closed. Leaving windows or doors open lets outdoor allergens like seasonal pollen and dust infiltrate your home and spoil your healthy, conditioned air. By keeping your windows closed and maintaining your air filtration system, you can enjoy fresh air in your Atlanta home year-round. 
Upgrade Your Heating System
It's important for the health of those in your home to look after your heating systems with annual heating maintenance and repair services as needed. Anchor is here to help!
Heating system on the fritz? Like all technology, heating system efficiency, reliability, and the air quality they afford your home improves a great deal from year to year. If your heating (or combined heating and cooling) system is 10 years old or older, we recommend starting to consider replacement to avoid a costly emergency breakdown when the temperatures have already dipped below freezing. Anchor offers heating installation and Trane furnaces to keep you safe and comfortable all winter long!
Keep Your Cooling System Clean
Even though you're not likely to need your cooling system in the next couple of months, it's still an important system to consider when working to improve the overall health of your home. Anchor recommends an annual AC maintenance (and repair, if needed) to keep your indoor air quality good and healthy. Cooling systems can be a source of dust and a high pollen count in your home if not properly maintained! 
Concerned about your AC system and considering a replacement? Anchor Heating & Air also offers AC installation, Trane air conditioning, and Trane heat pumps (which can cool your home). Anchor Heating & Air is here to help you!
Schedule an HVAC Maintenance Service with Anchor Today!
One of the most important things you can do to keep your home healthy and maintain the life expectancy of your HVAC system is to keep up with routine maintenance. These services include a tune up, a full examination of your system, and the opportunity to assess the condition of your HVAC system. With routine maintenance you can prevent costly repairs, or even catch major malfunctions before they become a hazard—like a furnace leaking carbon monoxide into your home.
Create a healthy home environment for your family with Anchor Heating & Air. Call (770) 942-2873 or contact us online today!
Enjoy a healthier home this winter!
Anchor Heating & Air can help.