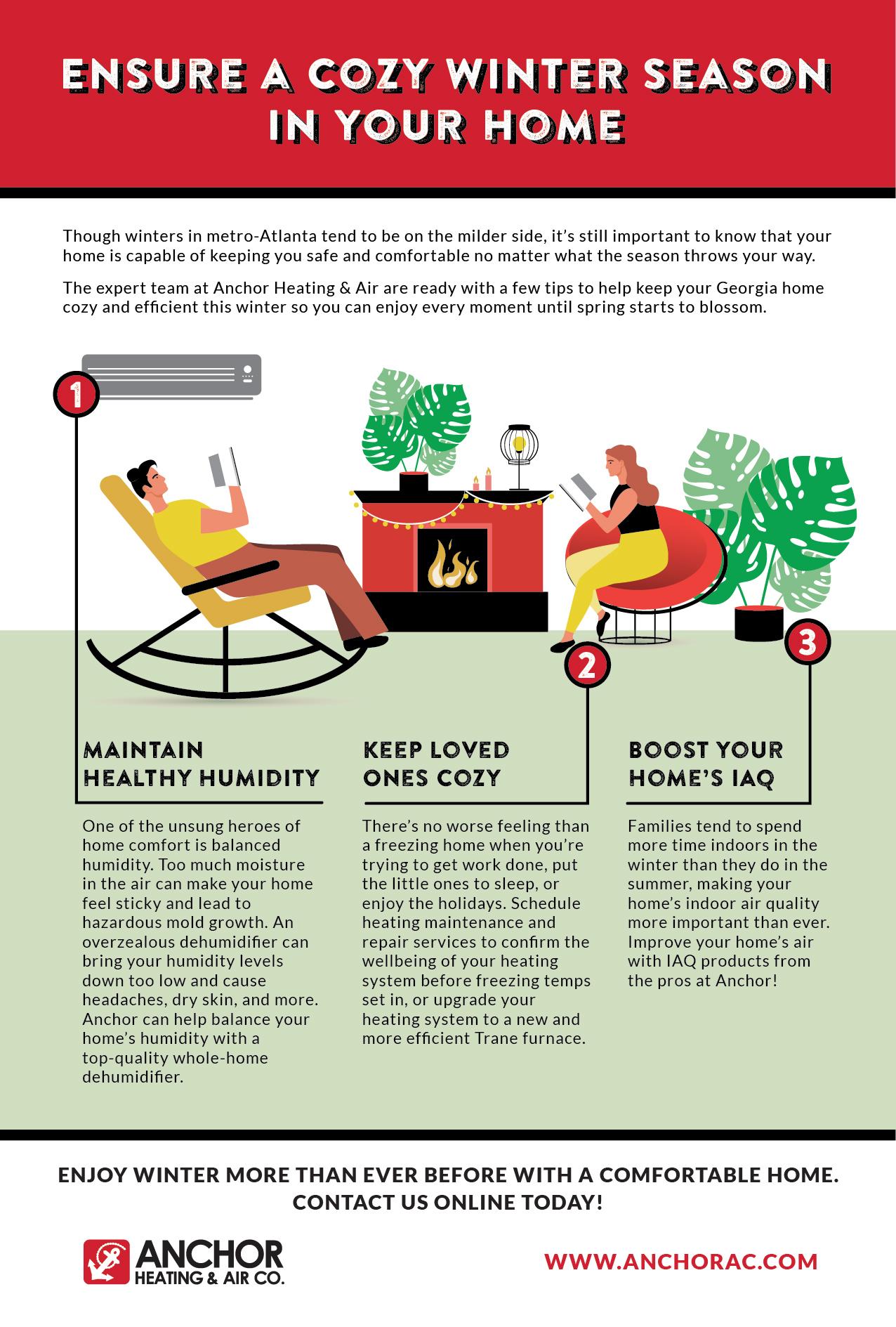 Ensure a Cozy Winter Season in Your Home
Though winters in metro Atlanta tend to be on the milder side, it's still important to know that your home is capable of keeping you safe and comfortable no matter what the season throws your way. 
The expert team at Anchor Heating & Air is ready with a few tips to help keep your Georgia home cozy and efficient this winter so you can enjoy every moment until spring starts to blossom. 
Keep Loved Ones Cozy
There's no worse feeling than a freezing home when you're trying to get work done, put the little ones to sleep, or enjoy the holidays. Schedule heating maintenance and repair services to confirm the wellbeing of your heating system before freezing temps set in or upgrade your heating system to a new and more efficient Trane furnace.
Maintain Healthy Humidity
One of the unsung heroes of home comfort is balanced humidity. Too much moisture in the air can make your home feel sticky and lead to hazardous mold growth. An overzealous dehumidifier can bring your humidity levels down too low and cause headaches, dry skin, and more. Anchor can help balance your home's humidity with a top-quality whole-home dehumidifier. 
Boost Your Home's IAQ
Families tend to spend more time indoors in the winter than they do in the summer, making your home's indoor air quality more important than ever. Improve your home's air with IAQ products from the pros at Anchor!
Enjoy winter more than ever before with a comfortable home. Call (770) 942-2873 or contact us online today!
Don't suffer through another winter!
Anchor has home comfort solutions.