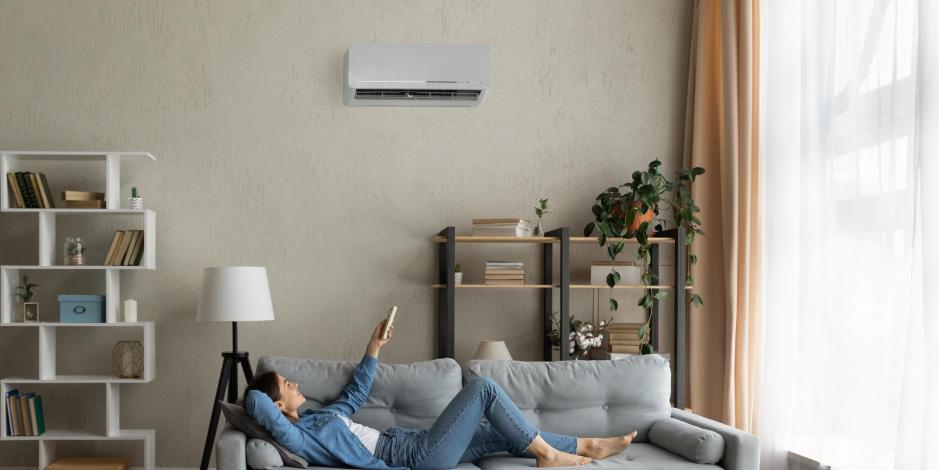 As summer is winding down and the new school year has already begun, it's easy to get into fall mode, but the cooling season isn't over yet! Don't let your newly-busy schedule get in the way of your home comfort—make sure your air conditioner is ready to tackle the end of summer with maintenance, repairs, or even a replacement system if it's needed. 
As an air conditioning installer in Marietta and the surrounding area, Anchor Heating & Air can evaluate your cooling system and ensure that it's running smoothly. If it's not, we can help find a long-lasting and efficient solution.
Keep Your AC Running Smoothly With Maintenance
If you missed the chance to schedule annual maintenance for your air conditioner at the beginning of the season don't worry—it's not too late! Whether you have a heat pump or a traditional AC, the best way to keep your cooling system running efficiently is with regular maintenance. 
Annual preventative maintenance means greater energy efficiency, early diagnostics of potential problems, and a longer lifespan for any HVAC system. Anchor makes it easy with our EZ-Pay Program! By joining our maintenance plan you can see many benefits, including:
2 maintenance visits per year (1 for heating and 1 for cooling)
10% discount on repairs and HVAC upgrades
24-hour emergency service
And more!
Know When to Repair and When to Replace Your AC 
When your HVAC is having issues, it's hard to know whether you should repair or replace your system. Our team can evaluate the problem to make the decision easier, but here are some things to look out for to know when your air conditioner is on its way out:
Your AC Is More Than 10 Years Old
Air conditioners can have a lifespan of 15-20 years, but they tend to start losing their efficiency after about a decade. If your cooling system starts having problems and it's over 10 years old, it might be time to consider replacing it with a newer model. 
Costly Repairs
Generally, if the cost of repairing your air conditioner is more than half the cost of a new system, it's a good idea to upgrade. As any HVAC starts to fail, repairs can start to snowball, and putting that money towards a replacement cooling system will lead to more savings overall.
Short Cycling & Other Problems
If your air conditioner won't turn on it's obvious that there's an issue, but some signs are much less apparent. Short cycling (when your AC turns off and on repeatedly), loud banging noises, or weak airflow can all point to a failing compressor—which often ends with replacing the system. 
AC Installation in Marietta & Surrounding Areas
Replacing your air conditioner is a big decision and the team at Anchor can help find the right system for your home's cooling needs and your budget. As Trane Comfort Specialists, we install high-efficiency Trane air conditioners and heat pumps—both offering superior performance and reliability.
Trane Air Conditioners - As some of the most efficient traditional air conditioners on the market, Trane ACs come with a high Seasonal Energy Efficiency Ratio (SEER) rating that can keep your home cool this summer, and for many more to come. 
Trane Heat Pumps - Heat pumps run on electricity to both heat and cool your home—and Trane heat pumps are top-of-class. With a high SEER rating and versatile operation, heat pumps provide year-round comfort and lower energy bills.
At Anchor Heating & Air, we've been helping metro-Atlanta homeowners with their heating and cooling needs since 1971. We provide comprehensive cooling services for all makes and models, and we install some of the best cooling systems available today. 
Reach out to our team today for cooling services. Call 470-632-7577 or contact us online.