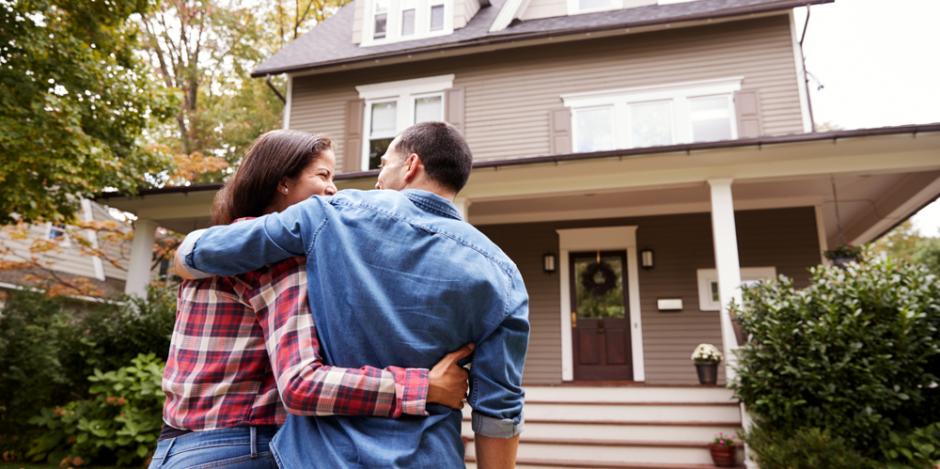 At Anchor Heating and Air Conditioning Company, we are proud of our long history of community involvement and support for our friends and neighbors in the Metro-Atlanta area. Our founder, Jack Tysor, has always believed we owe much to the communities we serve. That's why we're not only focused on bringing comfort and improved energy efficiency to Douglasville, Georgia homeowners through our superior heating and cooling services, but we also devote our time and resources to causes and organizations in the community that we care about. 
For decades, the team at Anchor has built a stellar reputation as local HVAC professionals who work tirelessly to earn the respect and trust of businesses, homeowners, and families all around the greater-Atlanta area. In fact, we attribute much of our years of success in the heating and air conditioning business to this simple philosophy: Anchor Heating & Air Co. is committed to serving our customers and community with the very best that we have to offer. 
Not to mention, it's so rewarding to be able to invest in the communities in which we live and work as much as we do! Here are some highlights from the past year of some of those rewarding experiences we had the privilege to be a part of.
Stocking Food Pantries to Reduce Food Insecurity in Metro-Atlanta, GA
When the holidays come around in our Douglasville, Georgia neighborhoods, we often think of festive celebrations filled with food and family, and vacations from school and work. But for many young people in our communities, food insecurity is a year-long struggle and unfortunately - one that doesn't end when school breaks for the holidays. Last December, the team at Anchor Heating & Air Co. was so proud to be able to do a small part to help fill that gap by donating critical winter necessities - like gloves, hats, and food items - to local school pantries. These donated items from volunteers, school systems, and community partners like our dedicated team at Anchor support our community's youth and help encourage academic success for all students by easing struggles associated with food insecurity.
Furthermore, the team at Anchor is proud to volunteer with many different local nonprofits to address hunger relief for everyone who needs it in our communities. School and neighborhood food pantries are essential, not just for students, but for adults and families throughout the metro-Atlanta area. They not only provide access to healthy, nutritional food on a consistent and reliable basis, but they help ease the stress on some of our most vulnerable citizens that is often created by food insecurities.
That's why Anchor regularly participates in and encourages volunteerism and giving back to the community – it is not only rewarding and purposeful but it's an important aspect of our company and principle for our organization.
Supporting Education in Local Georgia High Schools 
Supporting the community is also about encouraging the economic, professional and personal growth for the next generation. The entire team at Anchor Heating & Air Conditioning has always known the importance that education and professional training plays for young people and adults alike in our Douglasville and Atlanta communities. 
Anchor has long been a partner to local schools and educational organizations, and last December - we got to put that partnership to work when our team volunteered at Alexander High School with their annual Work-Based Learning mock interviews. Representatives from the team at Anchor Heating and AC Co. interviewed over 250 students over a four-day period, providing feedback and direction to help high school students become better prepared for their future job interview process.
Partners In Education for the Douglas County School System
In May, representatives from Anchor were so excited to be a part of the Partners in Education (PIE) end of year celebration, recognizing local companies such as ours for their continued support and service of the Douglas County School System. 
The event provides an opportunity for school administrators, officials and other community partners to meet, and acknowledge everyone's important contributions to the community over the past year. Our team of HVAC pros at Anchor Heating & AC were humbled and grateful to be among other community partners who have shared their time, expertise, ideas, sponsorships, materials and experiences with the schools throughout the year.
Summer in Metro-Atlanta, GA means more opportunities to get out and support the community!
While the team at Anchor thrives on supporting education in our Douglas County Schools, when summer hits Atlanta and school is out - the incredible opportunities to participate in local community events doesn't end! This June, we kept the neighborhood fun going by entering in (and winning!) 'Exceptional Design' in the 2019 Penny McHenry Hydrangea Festival Embellishment Contest.
The Festival is named in memory of Penny McHenry, founder of the American Hydrangea Society. Each June, the Hydrangea Festival is held in Douglas County and includes an award-winning flower show, chalk festival, vendor booths, children's area, and a local community Embellishment Contest.
The Embellishment Contest encourages local businesses and homeowners to participate by decorating their mailbox, doorway, lampposts or signage for the community and visitors to enjoy. This year's theme was Magical Triumph and winners were awarded in 6 categories, with Anchor Heating & Air taking the winner spot for Exceptional Design!
Thank you to the Penny McHenry Hydrangea Festival for this honor, and for bringing friends, families and neighbors together for some good old fashioned summer fun - year after year.
Invested in Improving Georgia Communities
It goes without saying, it's been an overwhelmingly rewarding year for the team at Anchor Heating and Air Conditioning Company. Having the opportunity to invest in improving - not just the comfort and energy efficiency of homes in the Atlanta area - but the lives and futures of the people and families we serve is a gift we don't take lightly! 
And we're looking forward to continuing our commitment to serving our community, and our heating and cooling customers, with the very best of everything we have to offer.
Comfort is more than just temperature - it's a sense of community. Trust the local HVAC Pros who care about the customers and communities they serve for all your Heating & Cooling needs. Call (770) 942-2873 or contact us.
Want to work with an HVAC Company that cares?
Anchor Heating & AC Co. Is Invested in our Communities