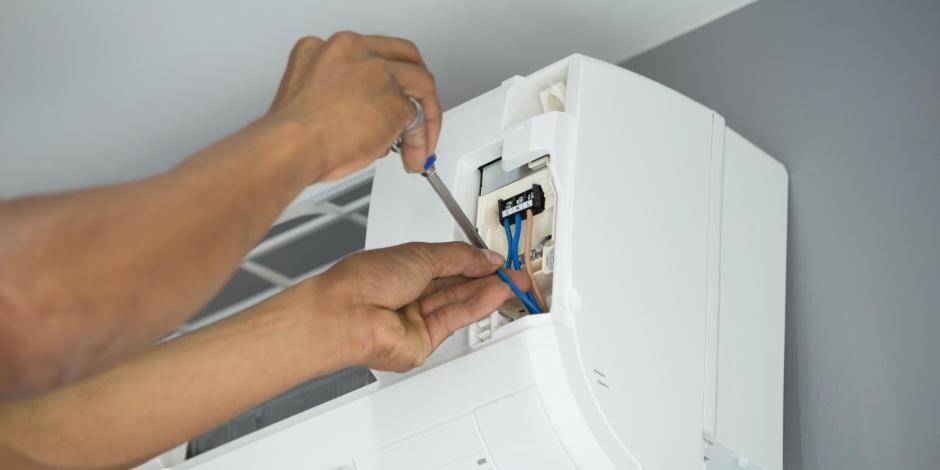 Summer is many people's favorite season. Lots of daylight hours and warm weather entices many to enjoy the summer to the fullest. The only potential downside to an Atlanta summer? Extreme heat can make your home hot, sticky, and uncomfortable if your AC isn't up to the challenge.
While some maintenance and repairs are best left to the professionals, there are some steps you can take as a homeowner to minimize the risk of problems with your AC during the hottest part of the year. If your cooling system is in good shape, you've got nothing to worry about!
Let's explore some of the simple steps you can take at home to avoid the discomfort and expensive repairs caused by a disastrous AC breakdown this summer. 
- Clean Your Outdoor AC Unit
There's a lot to be said for a clean air conditioner. When you've checked your unit over and confirmed that it's not hiding any gross dust or residue, you can feel confident that your air is clean and safe, too.
To clean your AC unit, the first step is to cut off its access to power. Then, using warm water and cotton swabs or a soft-bristled cleaning toothbrush, carefully clean all non-electrical elements. Be careful not to bend or break anything! If you're not sure how to dismantle your specific unit, your manual will be able to help.
This is also a good time to confirm there's no ice building up inside the unit. With central air, it is recommended that the central compressor (located outside) be cleaned before every cooling season.
Once you're satisfied with the cleanliness of your AC unit, be sure to let it dry thoroughly before restoring the power and operating it again. Then you'll be good to go!
- Confirm Your Settings & Power
It's difficult to believe, but it's not uncommon for us to make a service trip only to learn that the issue is a mere accidental settings change. Occasionally, a unit will get bumped, or pets or kids will intervene, causing your favored settings to change. The resulting discomfort can create the impression that your unit isn't functioning properly.
Here's a basic checklist to ensure that you don't have to call in a professional just to push some buttons:
Be sure your thermostat is specifically set to "Cool"

Set your thermostat to auto for maximum efficiency and comfort

If your unit ever stops working but still has access to power, consult your AC manual to determine whether you might have a tripped breaker or blown fuse. These can easily be replaced by homeowners with very little cost.
If the breaker trips repeatedly, however, it is best to call in an expert to find a solution.
- Change Your Air Filters
For such a small act, regularly changing your AC air filters can make a massive difference in the life of your AC unit and prevent a myriad of potential issues.
Ideally, air filters should be replaced every 3 months (with one replacement installed shortly before the cooling season), though it's smart to check them more often to confirm that they're not too dirty. The more you run your AC, the more frequently you'll need to replace your air filters.
- Replace the Batteries in Your Thermostat
You'd be surprised how many times we show up to a service call only to learn the problem is with the batteries in the wall-mounted thermostat. While we completely understand this and are very happy to support our clients with this task, it often costs more for a job they could've done themselves.
To check if your thermostat's batteries need replacing, turn off your AC's power source. Remove the thermostat body from the wall and disconnect the body from the base to see inside. Not all units rely on batteries, but for those that do, this DIY tip can save you some hassle (and money).
- Schedule AC Maintenance
If you've noticed weakened airflow, strange noises, or excessive condensation coming from your system, it's always a good idea to call an HVAC professional. But just because you don't notice anything wrong with your AC doesn't mean that regular maintenance isn't necessary!
Don't drag your feet and risk suffering in Georgia's heat and humidity. Call an experienced HVAC technician to tune-up your AC so you can get back to enjoying your summer.
At Anchor Heating & Air Co., our technicians bring professional experience and expertise to keep your home's heat and cooling systems in terrific condition. Our 50 years experience in the metro Atlanta area means we are trusted local experts who are keen to help you enjoy your cleanest, most comfortable air yet.
Curious About the Benefits of Preventative Maintenance?
At Anchor Heating & Air Co., we believe so firmly in the power of preventative maintenance that we developed our own E-Z Pay program to make it affordable, simple, and convenient for you to get the care your system needs.
With the E-Z Pay program, less than $20 a month covers all of the below so you have peace of mind that your heating and cooling systems are covered:
2 annual maintenance visits — one in spring and one in fall

10% discount on repairs

10% discount on upgrades

24-hour emergency service
This way, you never have to worry about forgetting to schedule a service appointment — we call to schedule your appointments at convenient times for you! With the E-Z Pay Program, you'll benefit from greater energy efficiency, reduced energy bills, fewer equipment repairs needed, and more.
You can do a lot of AC maintenance yourself, but when an insurmountable issue surfaces, call the Anchor Heating & Air pros at (770) 942-2873 or contact us online.