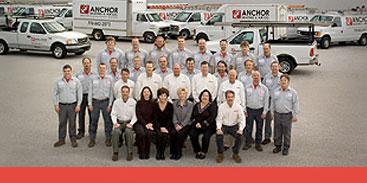 Having a service plan for your heating and air conditioning units can more than pay for itself over time. Read more to see the benefits and peace of mind a service plan can bring you.
Discounts: Who doesn't love to save money? With a service plan, you will receive a 10% discount on parts and labor for any repair or upgrades.
Efficiency: A system that is in tip top shape will run more efficiently saving you money on monthly energy bills.
Scheduled Visits: Our service plan includes two visits to your home ahead of each peak season in Spring and Fall to make sure your system is ready for the harsh temperatures of Summer and Winter.
Communication: Your technician will work through a detailed checklist and inform you of your system status, and we will keep a log of your equipment history. They will also keep you posted so that you can learn about any repairs or replacement parts you need in advance and balance your budget appropriately.
Fewer Emergencies: With a system that is regularly maintained, potential problems will be averted resulting in fewer emergencies. And when you do have a problem, your service plan will provide you with priority scheduling.
To secure your comfort with a service plan, simply call us at (770) 942-2873 to schedule your first maintenance appointment. We are glad to help you maximize efficiency, energy savings, and unit life.