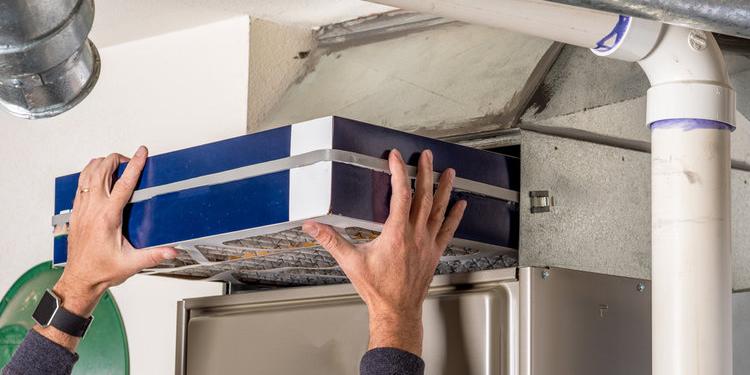 You may not notice it every day, but your furnace is the silent workhorse that keeps your home warm and comfortable all winter. Is your furnace prepared to keep your home warm for another winter here in the Atlanta area, or has it been out of sight and out of mind since the day you moved into your home?
We wanted to take a moment to warn you about the most common heating issues we see during the winter season—and let you know how you to prevent them!
Common Furnace Issues to Watch Out For
Faulty ignition or pilot light
A malfunctioning ignition switch or pilot light can keep your heating system from kicking on, leaving your house uncomfortably cold. This problem may be caused by a dirty flame sensor or a safety switch issue.
Poor airflow
Poor airflow forces your furnace to work nonstop to heat your house; meanwhile, your house is never really as warm as you want it to be. The problem could be as simple as a clogged air filter, or it could be an issue with the blower fan or motor (which is much more expensive to fix.)
Cracked heat exchanger
If your furnace is not properly maintained, cracks can develop in the heat exchanger over time. This can allow carbon monoxide to seep into your living space, putting you and your family at risk.
Thermostat issues
An issue with your thermostat can throw off how your entire heating system functions. Sometimes the issue is as simple as a dead battery or an improper setting. Other times, the problem has something to do with its calibration settings or wiring.
Prevent Breakdowns with a Trane Furnace Tune-up
One of these issues could happen at any point during the winter—unless you schedule annual furnace tune-ups, that is. Annual furnace maintenance helps keep your heating system running smoothly and efficiently, reducing your chance of a costly furnace repair (or worse, a premature furnace replacement.)
Every furnace tune-up includes key steps like:
Calibrating the thermostat

Tightening electrical connections

Lubricating moving parts

Cleaning or replacing the air filter

Testing safety features

Visually inspecting for any issues
Avoiding Furnace Repairs, Made Simple
With Anchor Heating & Air, avoiding common winter furnace problems is as simple as a phone call. In addition to repairs for Trane furnaces, we also offer regular maintenance service throughout the Atlanta metro area. Cities we serve include Carrollton, Douglasville, Marietta, Peachtree City, Sharpsburg, Tyrone, and beyond!
Plus, with our EZ-Pay Program, remembering to schedule annual maintenance for your heating system couldn't be easier. As an EZ-Pay Program member, you'll get two annual HVAC maintenance visits per year (one for your heating system and one for your AC system), plus priority scheduling and a 10% discount off of repairs.
Don't let an emergency furnace repair leave you and your family in the cold this winter. Call (770) 942-2873 or contact us to schedule a maintenance appointment!
Avoid a heating breakdown this winter.
Schedule a furnace maintenance visit!